Using sub-units means you'll only need to add the pricing once, and all the sub-unit will look at parent unit for all its settings.
A sub-unit is a way of creating multiple copies of the same rentable unit.
We have the concept of a 'Parent Unit'. This can be named anything. It could be grass pitches or hardstanding pitches with electric hook-up. Then you can create sub-units that sit underneath - these are the specific pitch numbers.


Handy tip: don't change any of the occupancy sub-unit settings unless that completely exceed the total number of people allowed on a specific pitch.
For example, of my 5 pitches, one of them can take a large group of 10 people, but all the others are 6 people only.
The moment you change an occupancy sub-unit setting, you'll need to update all the sub-units occupancies with a value.

If you do want to have specific sub-unit (pitch) settings that are different from the Parent Unit (Pitch Type), then you can override this by ticking 'Customer Occupancy on sub-units' on the parent unit itself.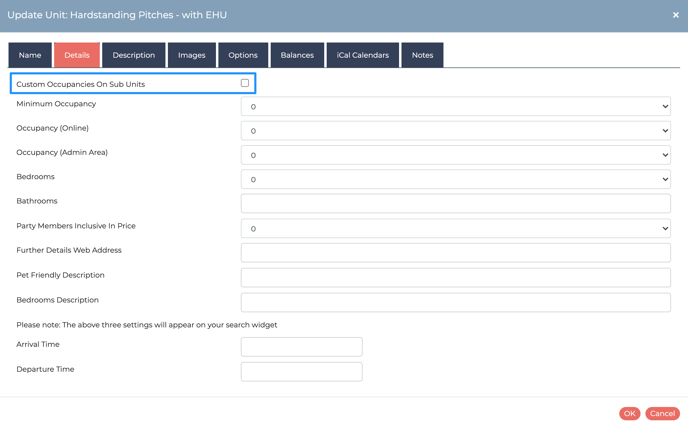 When you drill down into the sub-unit settings. You can update the name and visibility.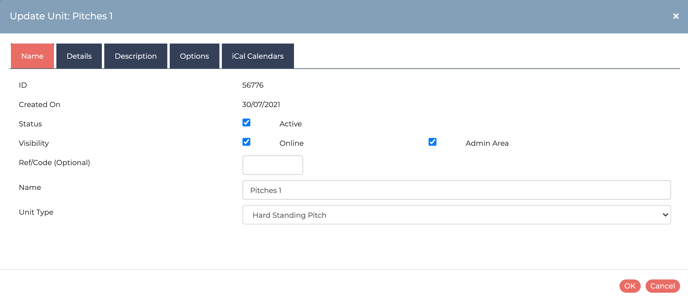 You can update the occupancy level specifically on this pitch (sub-unit). When you do this, you'll need to make sure you've ticked 'Customer Occupancy on sub-units' on the parent unit. Once you change the occupancy on one pitch, you'll need to update all others.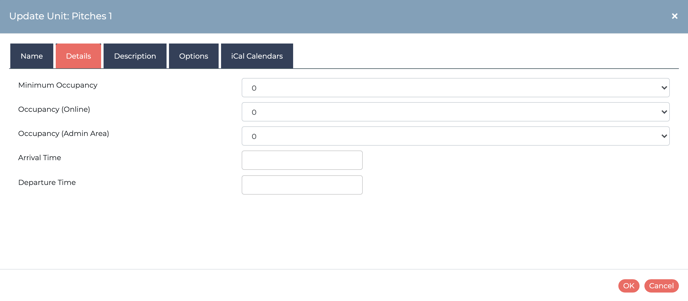 This description will only display on an interactive pitch map.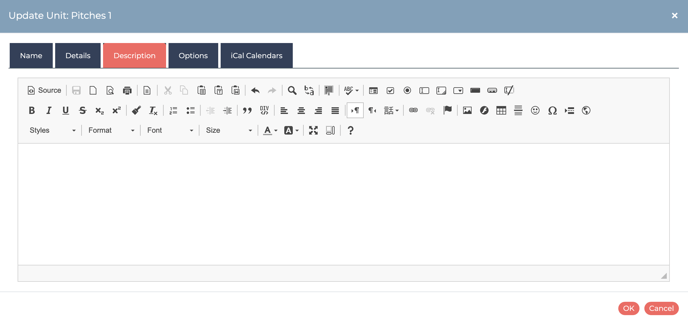 You can update the pitch sizes within the Option size. If you guest was choosing their pitch as part of making their booking, the size will display next the pitch number name.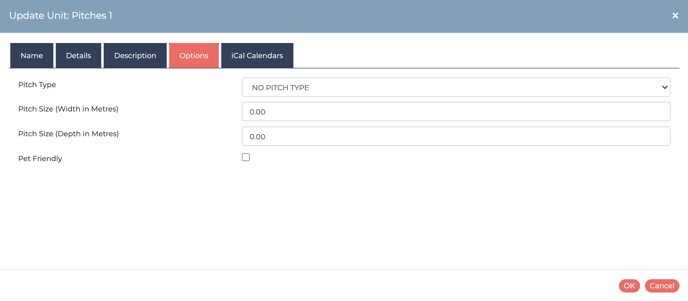 And the last tab is for iCal sharing. This is where you might want to share availability to Campsites.co.uk or CLBooking.co.uk and they will send guests directly to your website or booking form. In this example, you are looking to Export the iCal for this specific pitch.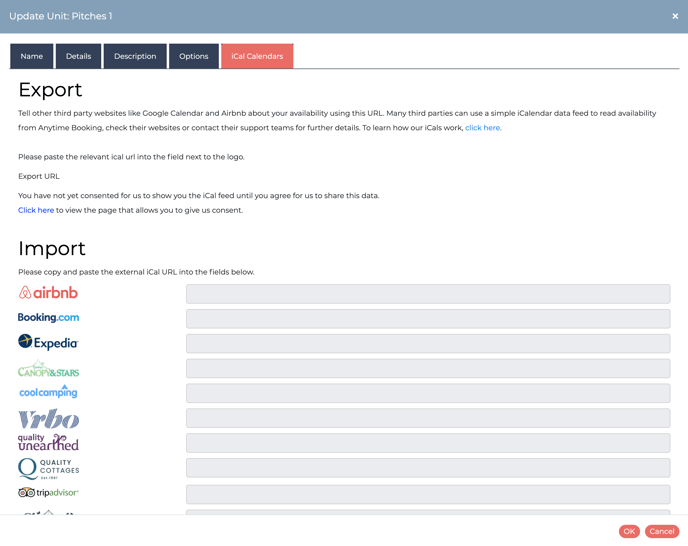 You can read more about iCal sharing here.
Once you make any changes to the unit and/or sub-unit, you will be prompted to refresh your availability before seeing the changes. Read more here.