How to use iCal to share availability between two different systems
You can export your availability calendar for every unit and sub-unit in your account to another service provider like Airbnb, Booking.com, Expedia etc, which can help to keep your availability up to date.
When you first share your Anytime Booking iCal URL to the outside world, it will only work for all new bookings created going forward. If you would like to share all your bookings for future dates that you already have in place (in the case that you are a new customer to us or using export iCal for the first time) please contact us to manually push these future bookings you already have in situ in the system.
We can also import an external calendar into each unit and sub-unit from those external services back in.

How to Export iCals

You can grab the iCal URL for each unit and sub-unit by going to Configuration > Units > double click unit name > iCal Calendars… Copy and paste this into your external calendar.
Caution: iCal sharing will only work effectively if your unit availability type is set to standard.



iCals are designed to be on or off when it comes to updating a calendar - it's booked or blocked, or not. When you are reducing down by booking or party size, the availability will continuously revert back to 1 (it's available again) and some external service providers might not understand that it's OK to have more than one booking on the same date for the same unit.

Copy the Export URL from your account and paste in to the relevant external website.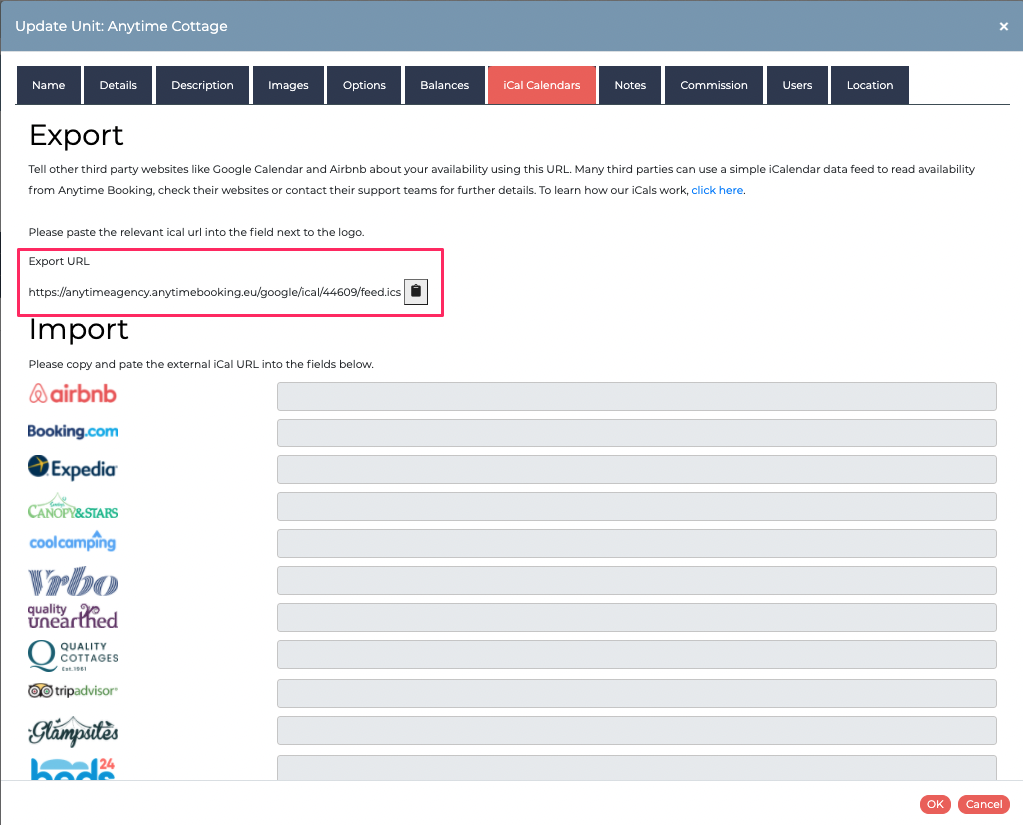 We update our exporting iCal feeds every few minutes.
How to Import iCals

On the same page, paste in the iCal URL provided by the external calendar into the appropriate box.
If your boxes are greyed out, please contact us to enable iCal importing.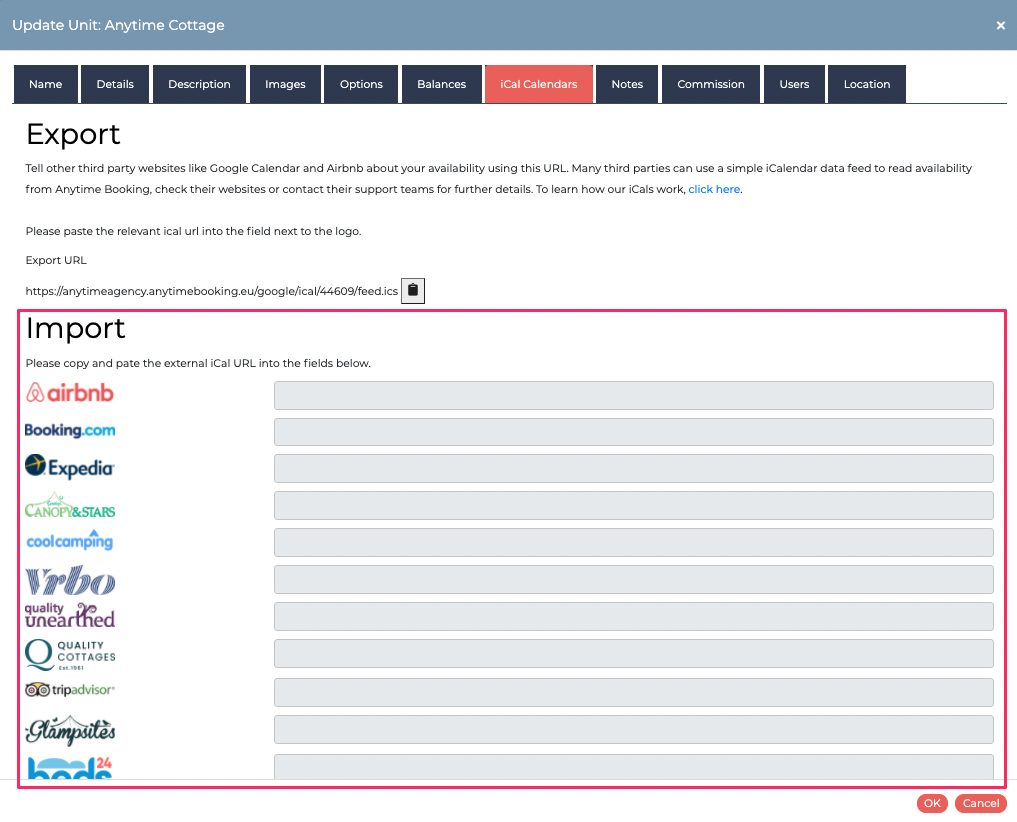 We read external iCal feeds every 15-30 minutes. When we read the file, we convert this into a booking in your account.
The information inside the iCal file will only contain basic details of the booking. Most will just be the arrival date, departure date, external reference number and where it has come from.
We will know where the iCal has come from, so we will automatically assign the Booking Agent and Referral.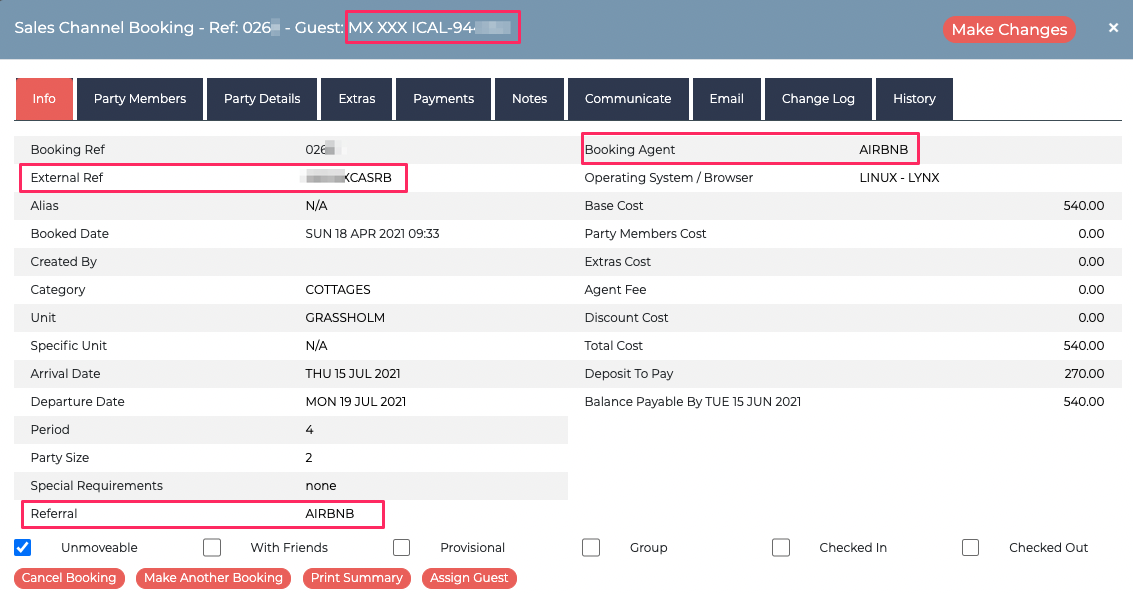 The pricing is looked up from within your Anytime account as this information is not in the iCal feed. So be mindful that if you make your rates different on the OTA, you might want to amend this booking to match the price you sold the holiday for elsewhere. That also applies to updating the contact details.
We do not automatically send the guest any automated emails from your account when the booking is generated from an iCal, as the OTA will have already done this for you. You can manually push emails like the balance reminder and pre-arrivals if you have updated the booking with the correct email address, once you know it.
There are some OTAs where we can't tell the difference between a reservation and a block-off as the information is not provided in the iCal feed. These apply to Expedia, SuperControl, Cottages.com, Hoseasons and Glampsites. If you block-off availability there, they will appear like bookings inside your Anytime account.