Details of each section under 'Your Account'
You will find your account settings under your initials > Your Account.

Your Details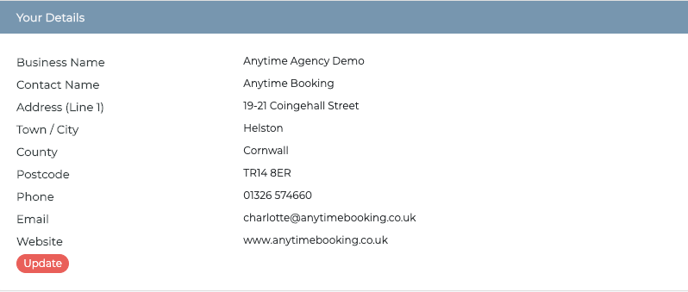 If you select 'Update' you can change these details.

These details will display on the mobile booking process, as well as within the emails to the guests (dependent on which tokens you are using).

Site Logo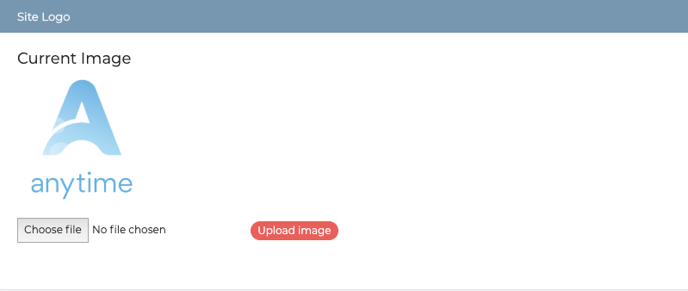 We will upload the logo you send to us on your Pre-styling Form during setup.

If you would like to update or change your logo then Choose file and select your logo from your computer or stored area and hit Upload image. The logo needs to be a PNG file no bigger than 500px. This will show on your auto emails where you place the token #logo#.


Account Settings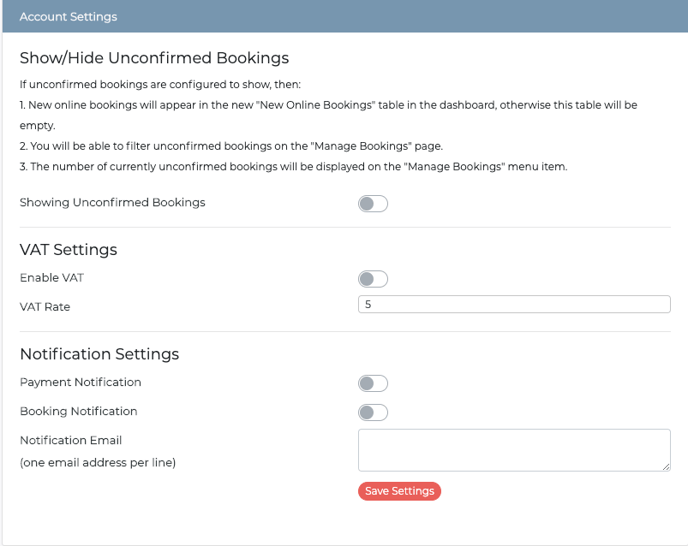 Show/Hide Unconfirmed Bookings:
You can decide if you want to have 'Unconfirmed Bookings' appearing on the dashboard.

Unconfirmed bookings are any bookings that have been made online, you can view them and then click 'Confirm' to remove these from the Dashboard.
VAT Settings:
VAT is not enabled by default within your Anytime Account account.

You can enable VAT here and decide on the VAT Rate.

Notification Settings:
Here you can enable online booking notifications and payment notifications (for all payments, including those recorded in the admin area).

Dashboard Settings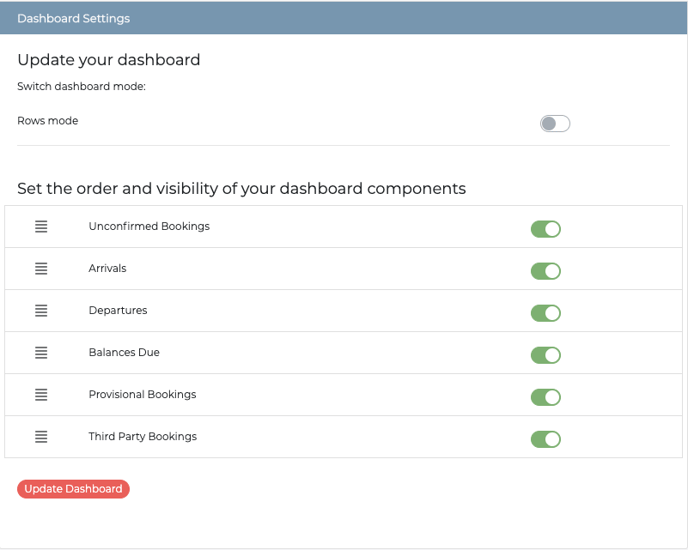 You can decide which boxes on the dashboard you want to show by using the toggle on the right hand side of each box.

You can also click and drag the above dashboard components around, to decide which you want to show where on the Dashboard.

Payment Gateway






Your payment provider will be linked in before your Anytime Booking account is live (unless you are not using this facility).

Active (online) - guests can make payment when making an online booking

Active (Admin area) - you can take a payment using the payment method 'Card Moto' (depending on which payment gateway you use)

Active (My Account) - guests can log-in and make outstanding payments

If you want to change your payment provider please email support@anytimebooking.co.uk for guidance.

Terms and Conditions





You can read our up-to-date T's and C's here.

Change Password




You can change your password here or under your user settings.