You can create a user type 'Owner' and allow them to log into your administration area with a restricted view
Head over to Configuration > Users / Staff Members to go and create your Owner access.
Click on 'Create User'.
Details tab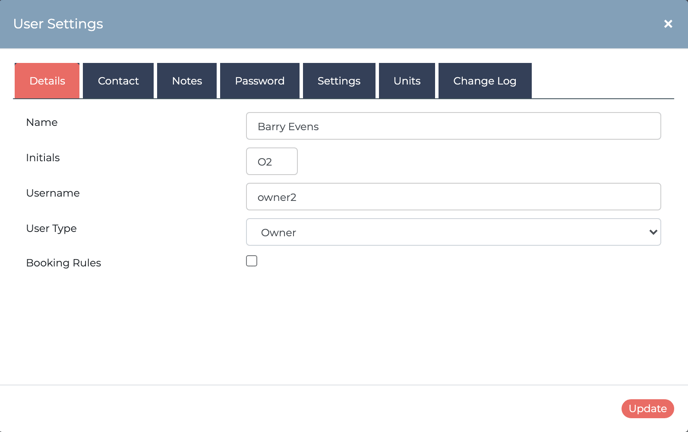 Name: Your owner's full name.
Initials: Will display when logged in.
Username: This will be the login username.
User Type: We have 6 types of user access:

Staff: Standard User - The lowest level of access for staff. They won't see the Configuration area or the Owner section on the main navigation bar.
Staff: Administrator - Staff can see everything, including recording expenses and generating owner statements. They can also upload documents for the Owners to view.
Housekeeper (legacy) - This is a limited access, link below to read more.
Owner - This is the user type you are creating in relation to this article.
Supplier - Suppliers are created when you record an expense, eg. grass cutting, window cleaning. You can assign the supplier to a unit, like you can an Owner, but they have no login rights.
Housekeeper (agency). You can read more about this User Type here.
Contact Tab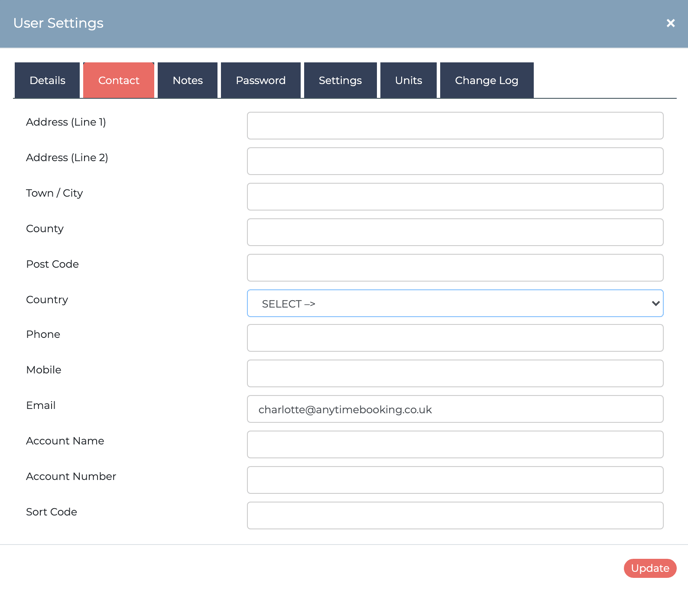 Use this area to store your Owner details. Part of this information is displayed within the Unit Settings to help you see which Owners are linked to which properties.
Notes Tab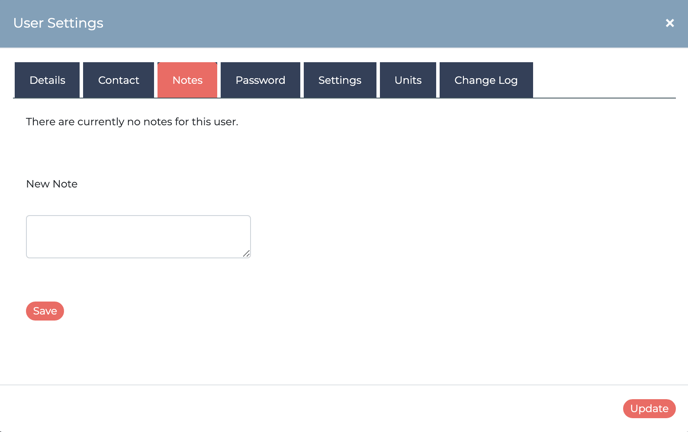 Store Owner related notes here. All notes are timestamped with your initials.
Password Tab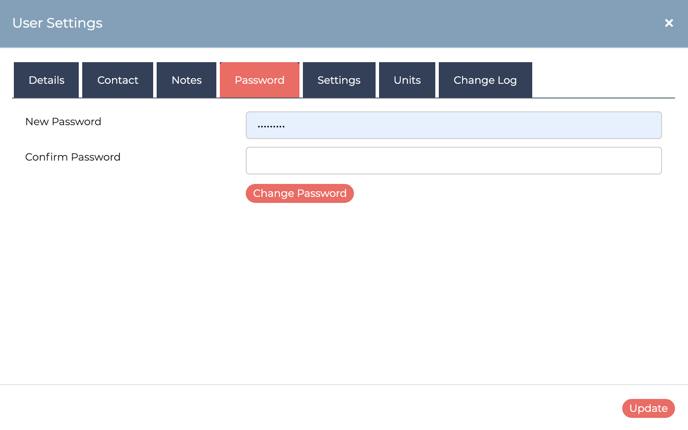 If you would like your Owner to login, you will need to create a password for them here.
Settings Tab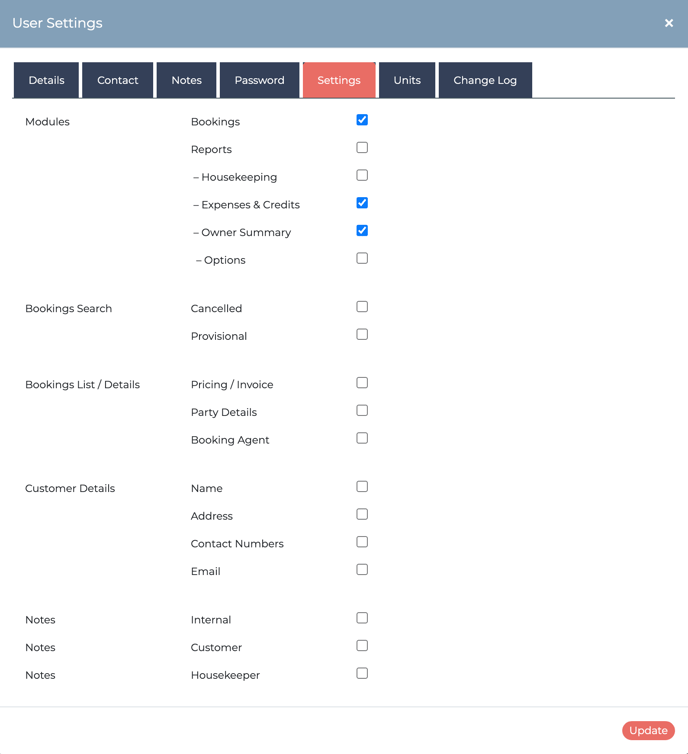 This is a selection of things you can enable your Owner to see when they log in. We always recommend logging in as an Owner yourselves to learn what they can and can't see.
Units Tab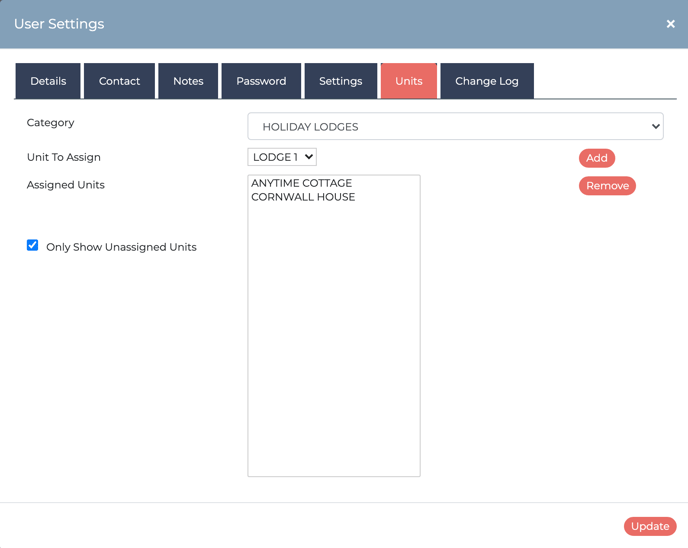 This is where you can assign the unit (property) to your Owner. When you select the unit to assign, the properties not yet assigned will display by default. Just uncheck 'Only Show Unassigned Units' if you have more than one Owner for your property.
Change Log Tab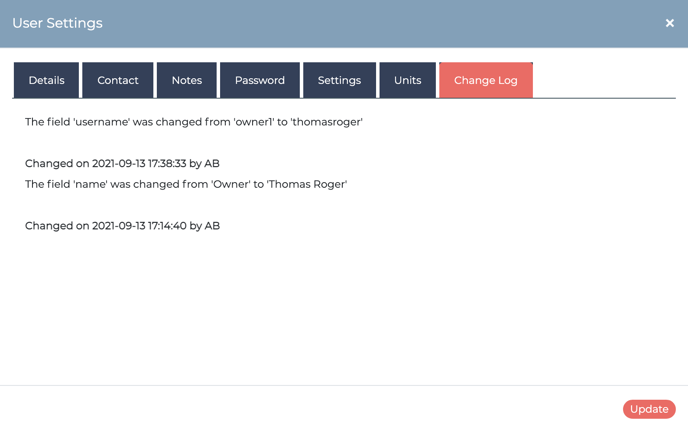 There is a change log history to help you see any changes to the Owner user type.
All Owners will see any Documents uploaded to the unit (property) they are assigned. To learn more about how Documents work, read more here.