Housekeepers within an Agency
How to make more modules visible within a Housekeeper (Agency) login
The default housekeeper (legacy) will only see a pre-determined list of things, which is the diary and reports.
If you are a holiday let agency and you would like your housekeepers to view more or less areas of your Anytime Booking account like an Owner can, you will need to start using the Housekeeper (Agency) user type.
Head to Configuration > Users / Staff Members > Housekeepers (Agency)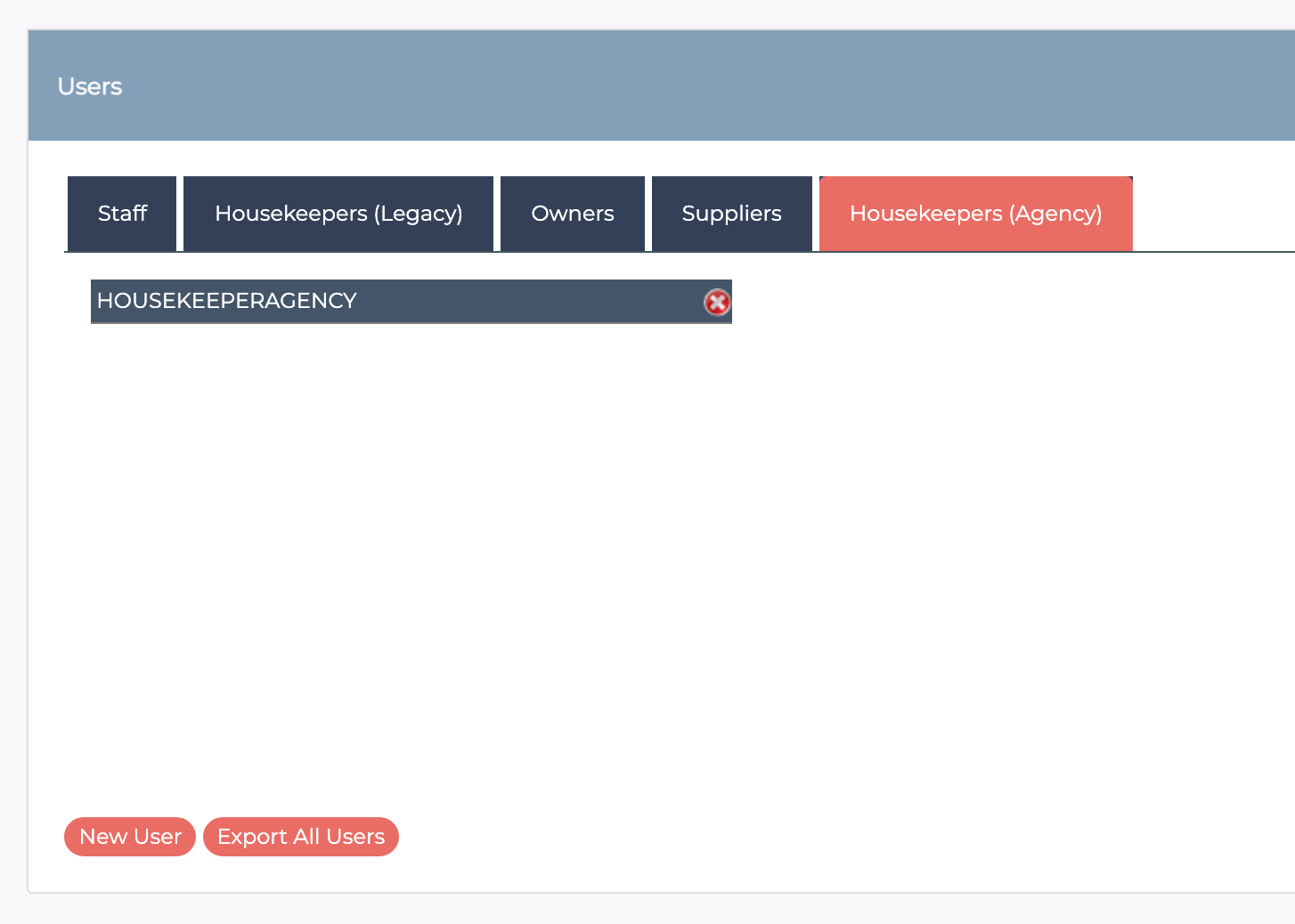 In the same way you can setup an Owner, you'll see the options for settings. By ticking each area, you are enabling the Housekeeper to view this.