Connecting with OTAs using API
Connect with Campsites.co.uk
How to connect your Anytime Booking account with Campsites.co.uk
Advertise your camping, glamping or touring site using our integration with Campsites.co.uk to increase exposure, generate bookings and fill empty pitches.
We have a full two-way integration with Campsites.co.uk using our API, so availability can be shared in real time.
This is a flexible connection where you don't have to allocate all your availability, you don't have to give them your peak season or weekends - it's up to you.
At only 10%+ VAT commission on bookings, they are lower in commission rate than most other OTAs (online travel agents).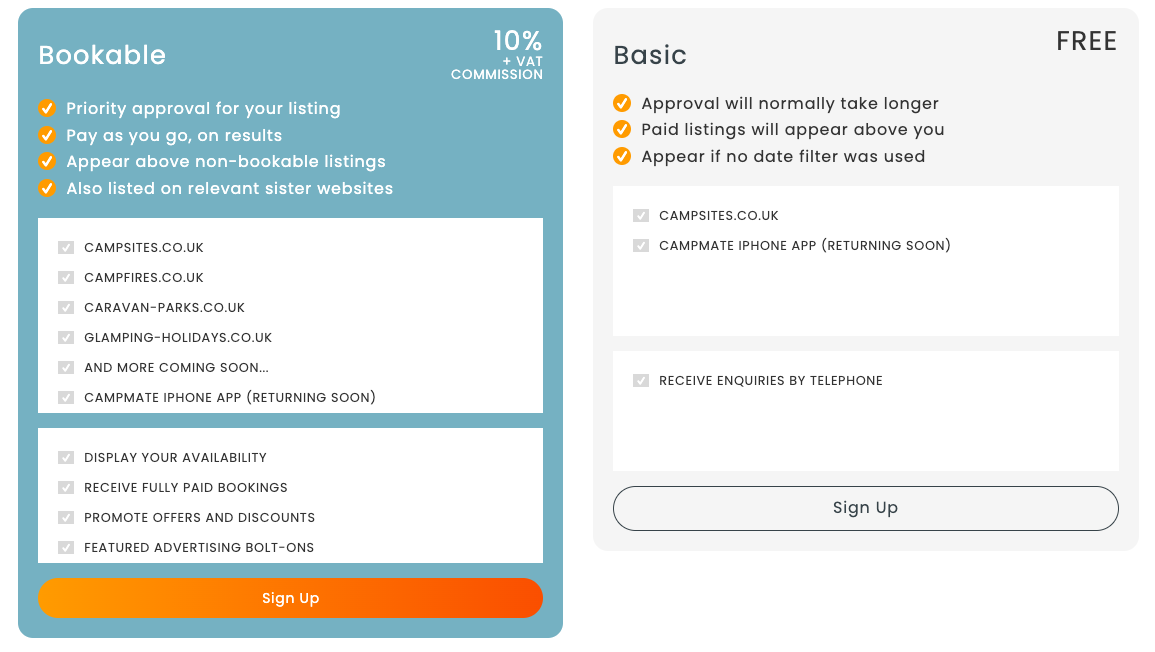 If you are interested in using the connection, please talk to the team at Campsites.co.uk on sales@campsites.co.uk and they will do the rest!
Live Connection
Once your connection is live through Campsites.co.uk, it is worth noting that if a payment fails or your customer makes a direct amendment to their booking, you should take the payment through your Anytime account.