How to connect your Anytime Booking account with Campsites.co.uk
Advertise your camping, glamping or touring site using our integration with Campsites.co.uk to increase exposure, generate bookings and fill empty pitches.
Bookable
We have a full two-way integration with Campsites.co.uk using our API, so availability can be shared in real time.
This is a flexible connection where you don't have to allocate all your availability, you don't have to give them your peak season or weekends - it's up to you.
At only 8% commission on bookings, they are 40% lower in commission rate than most other OTAs (online travel agents).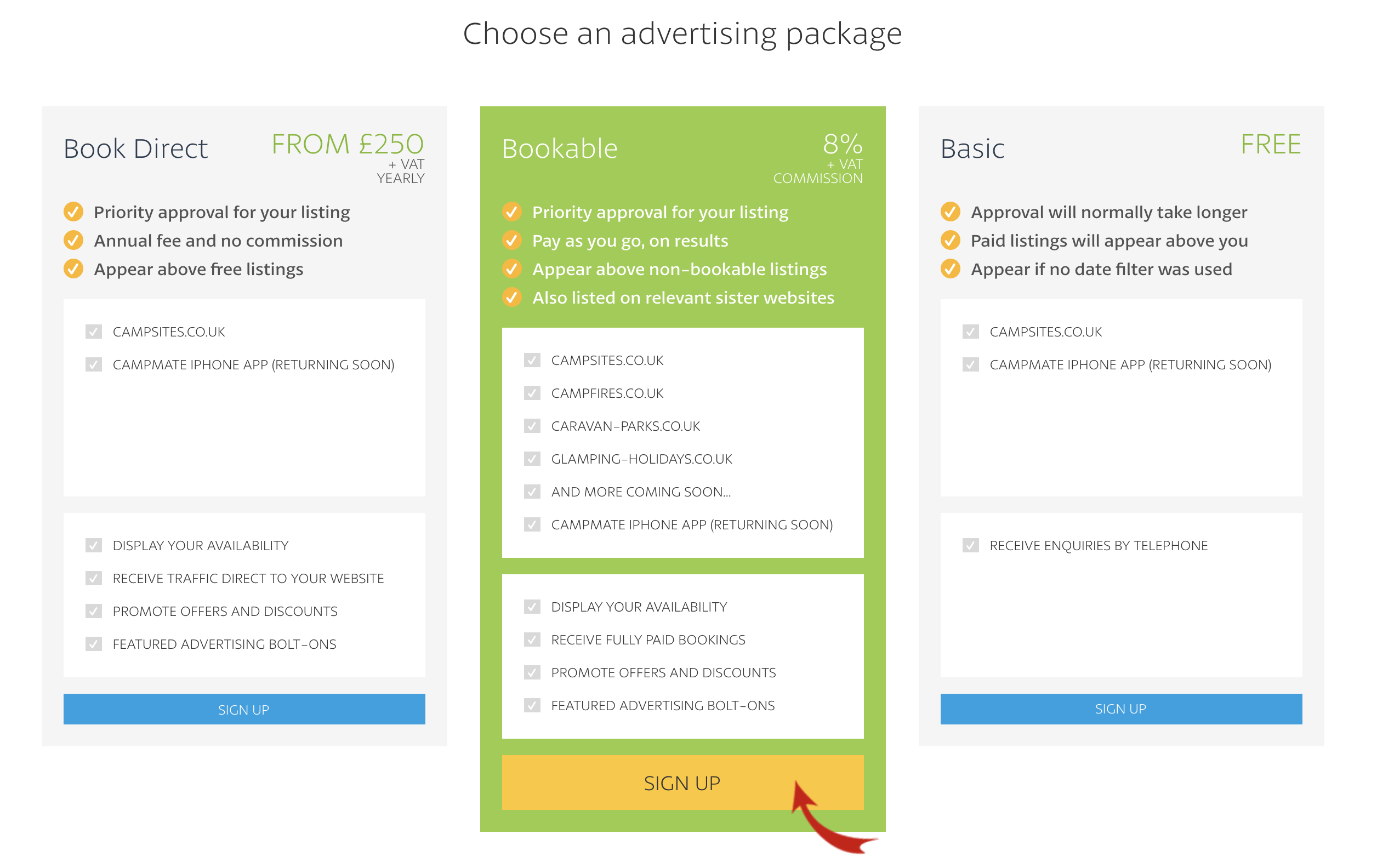 Book Direct
If fully bookable is not for you, you can talk to Campsites.co.uk about their Book Direct option, where you can pay them an annual charge for priority referrals from their platform direct through your own website.
Or you can have a completely free listing (this has less visibility) - so it's a no-brainer, really. Give it a go!
If you are interested in using the connection, please talk to the team at Campsites.co.uk on sales@campsites.co.uk and they will do the rest!
Note: in addition to the Campsites.co.uk charges, there will be a £10 a month service charge from Anytime if you use the fully bookable API integration or a £5 a month service charge if you use iCal to drive the Book Direct option. This is across all your inventory listed with them, not a per unit charge.
Live Connection
Once your connection is live through Campsites.co.uk, it is worth noting that if a payment fails or your customer makes a direct amendment to their booking, you should take the payment through your Anytime account.