Categories - defining & setting the type of accommodation you are providing
'Category' is the top level booking configuration.
Here you need to define the type of accommodation you are selling as a group i.e; self-catering cottages, apartments, camping and touring parks, glamping and/or bunkhouses. If you only have one glamping space to sell the Category should read 'Glamping'.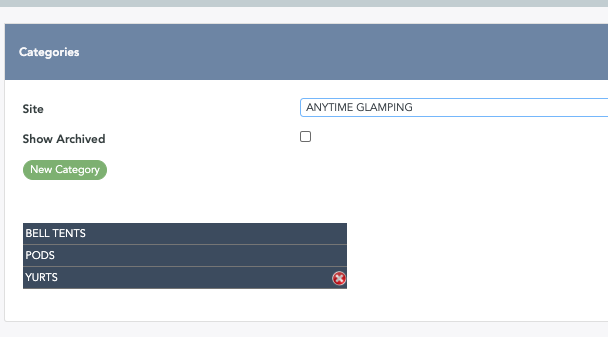 Naming a bookable space comes later, so nothing at this stage should have an individual name (eg. The Willows Bell Tent).
Each Category will display as an editable grey bar and by double clicking on any of the existing Category bars, a window will open which will allow you to edit the name of the existing category.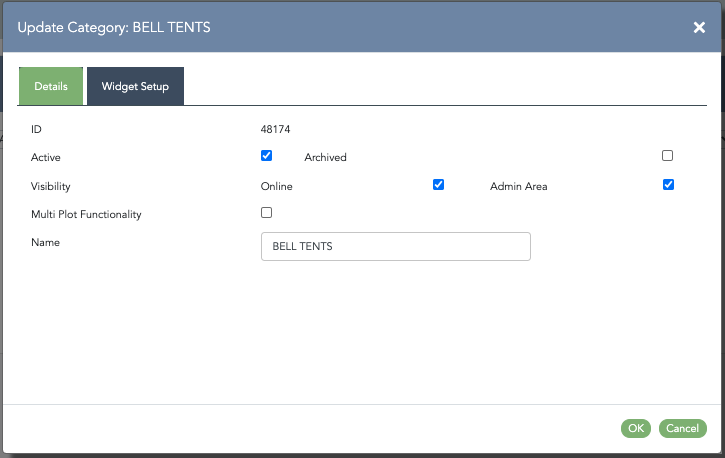 After defining your Category, you will then want to apply your bookable spaces or 'Units' to that Category. The Units level is where you put in your specific property names (i.e The Willows Bell Tent) or pitch settings for camping and touring.
For more information about the next level after Categories see Units.