Adding Images (Thumbnails) to Extras
Adding Images (Thumbnails) to Extras
Up-sell your holidays with thumbnails on your booking extras.
If you are selling extras to your guests, you can add an image and description to the booking process to really show off what you are offering.
Head to Configuration > Extras.
Create your extra in the normal way (see our full article here on how to setup Extras), and you will see the tab called Thumbnail.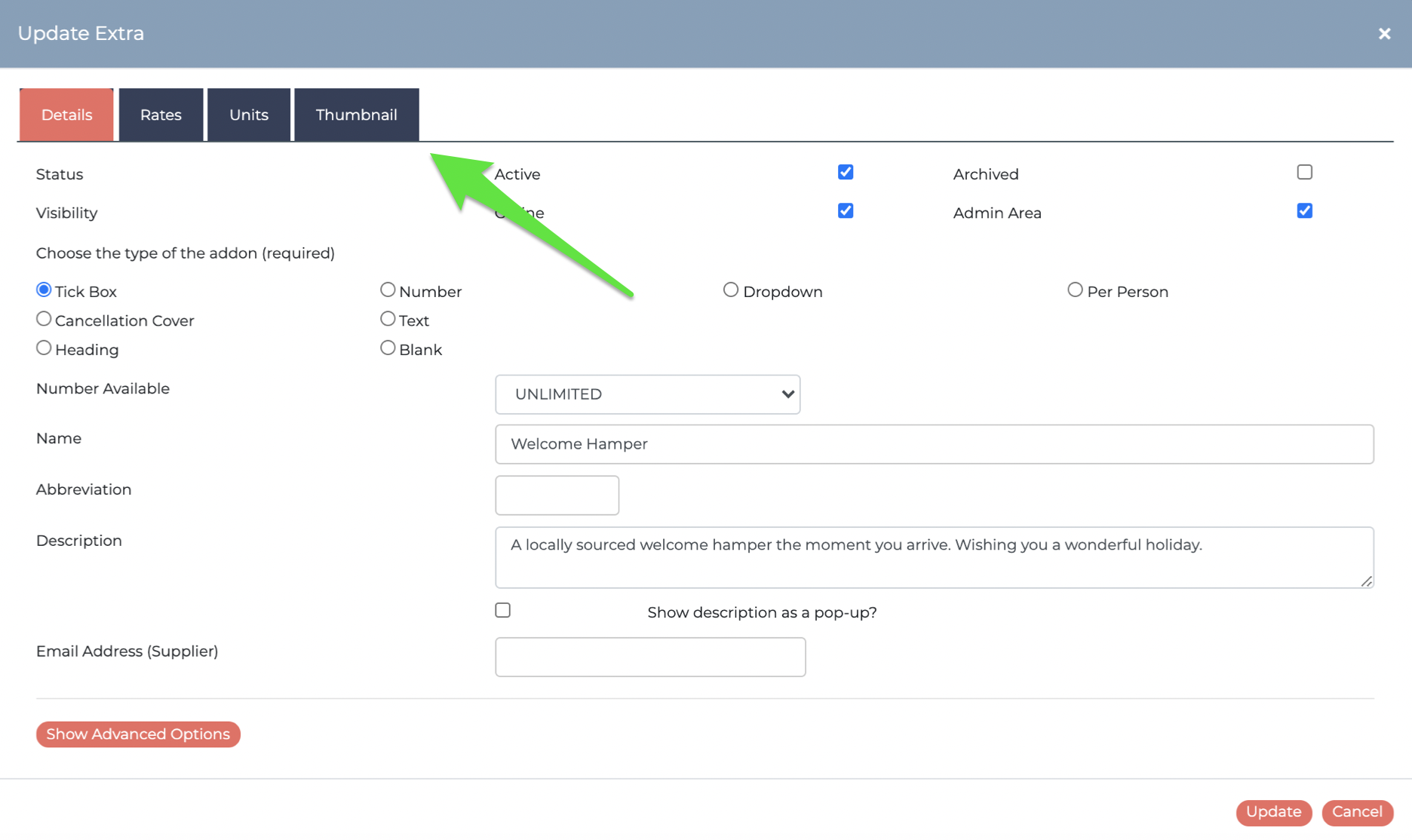 In order for the thumbnail images to appear within the booking process, you will need to write a description. The idea is the description will wrap around the image, like this.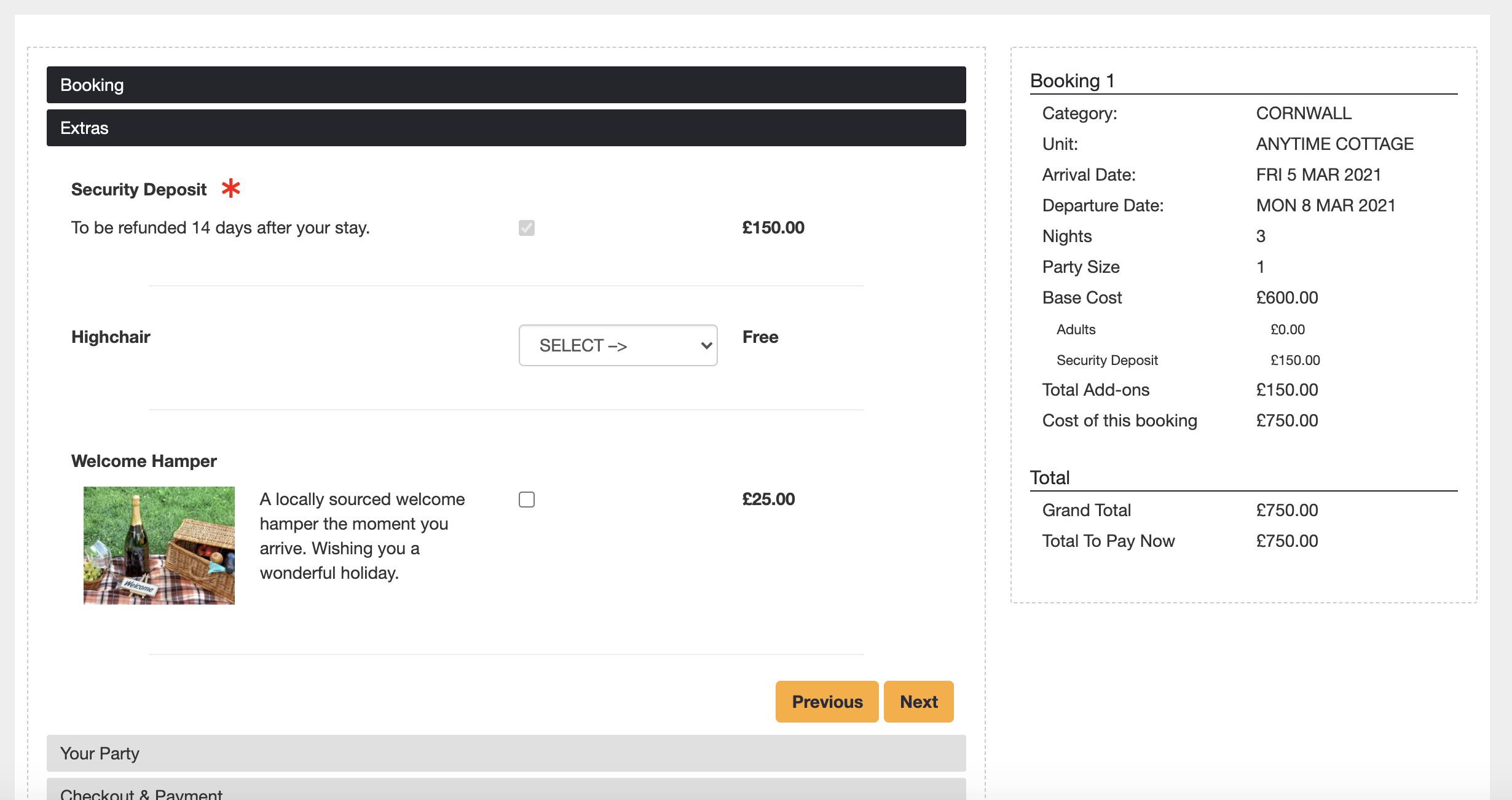 You can find generic images of all sorts of items with a Google search. Searching for 'icons' is another good way of finding suitable images or of course, you could a photo of teh actual item you are selling!