With our rates uploader, we have the facility to upload your unit's daily pricing with an Excel spreadsheet.
If you would like to upload your pricing in one batch into your Anytime Booking account, please contact us and we will send you an excel workbook sample to work from.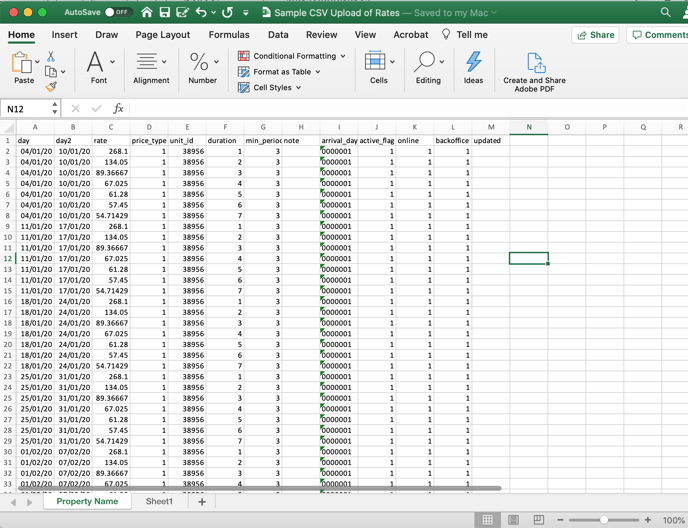 What the Excel file is importing are the fields you would usually see on our rates page inside your Anytime account.
Where you see tick boxes, in the file 0 = off and 1 = on. If you have a Friday change over, for example, for column I, then it would look like 0000010.

The most important column is having the unit ID. Without this, the rates will not know where to insert.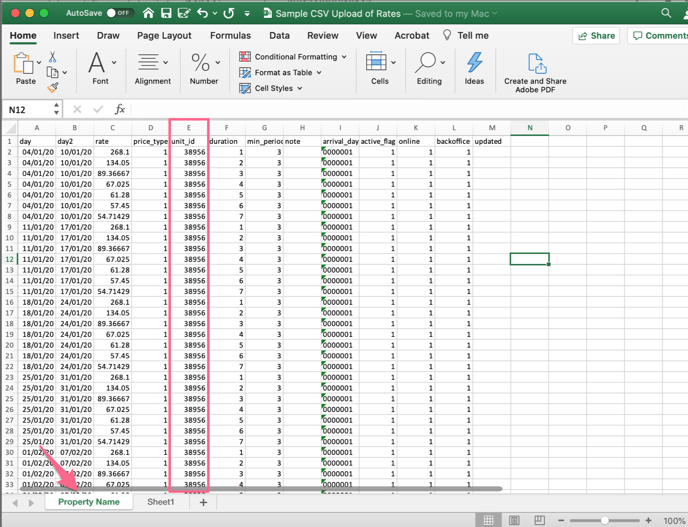 To find your unit ID, head to Configuration > Units > Name.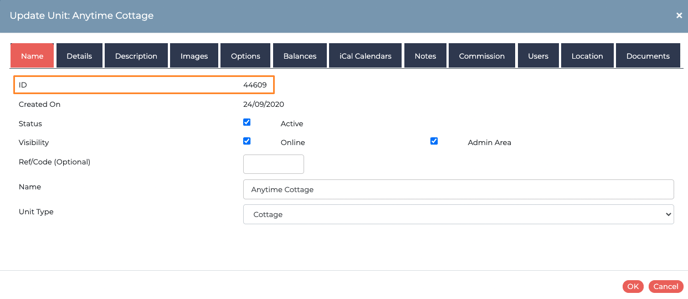 And just leave the final column called 'Uploaded' blank. That's for us to note the date of the upload. It's absolutely fine to have lots of tabs for each property to create one bigger upload process. Make sure you label each tab with the property name as you go along.
When you are ready, let us know and we'll send you the link to upload.
If you make a mistake, that's OK. We can re-upload. But we will need to remove any pricing beforehand and reapply the rates.
Please note: online travel agents only read bookings and block-offs. Therefore if you are wanting to stop availability for certain periods ensure you have a rate band in place, and then block off the period. If you have any further questions please contact the support team (support@anytimebooking.co.uk)