How to communicate with your guests from your Anytime Booking account by text message
Sending text messages to your customers couldn't be simpler. You can either send a one off message from within the booking, under the communicate tab, or automate a text message to send out before or after their stay.
Single Text Messages
Go to Config > Documentation > Text Messaging (SMS). Here you'll see the total number of text message credits you have available to use. Let us know if you need this enabled.
To send a text message manually to a customer:
Open up their booking >Communications tab and enter a mobile number (this will be pre-defined if it is already logged onto the booking). Then type out a short text message of 160 characters or less. Once the message has been entered, press send and your customer will then receive a text with the subject line of 'Your Booking'.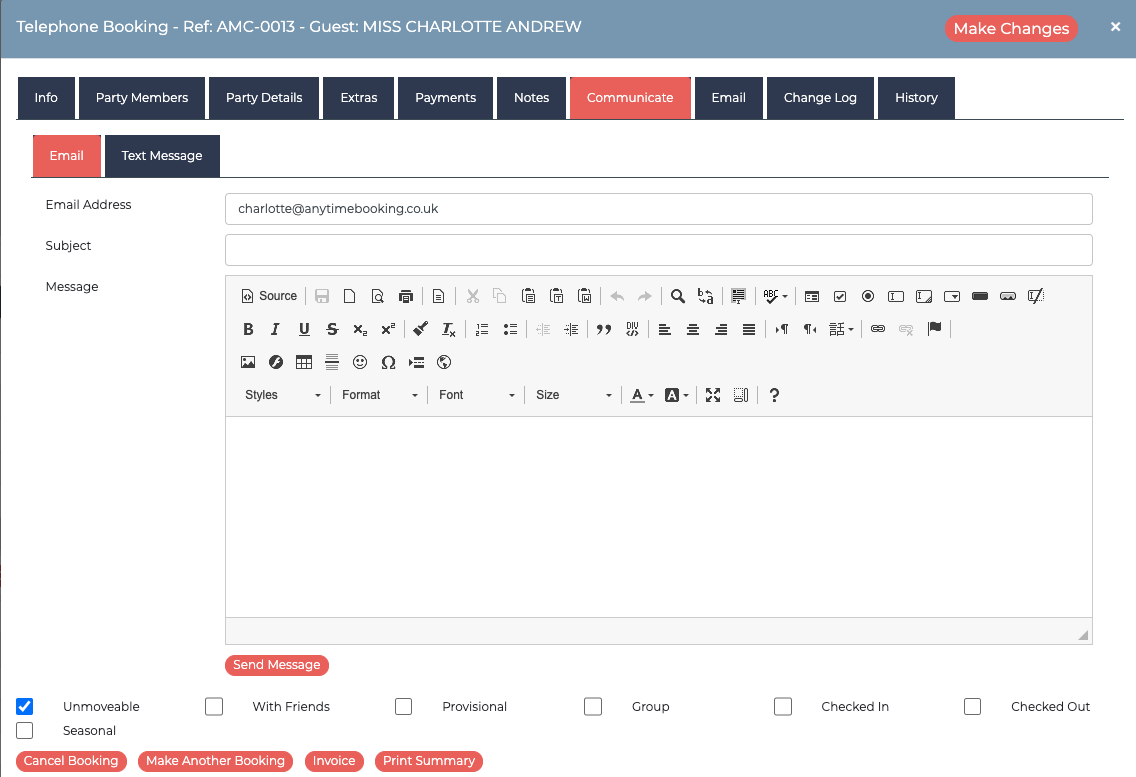 Automated Text messages.
To setup your automated messages again go to Config> Documentation> Text Messaging (SMS).
Similarly to the pre-arrival email, you can pick the specific category/unit as well as how many days prior you want the text to be sent out. You can also add tokens to the text messages (please note: the tokens you can use are limited). An example of this is shown below:
You can send up to four automated messages
X number of days before arrival at a specific time. Great sending out the key code for the property.

X number of days after arrival at a specific time. Great for just checking in to see if they're OK.

X number of days before departure at a specific time. Great for reminding them to take the rubbish out before they leave.

X number of days after departure at a specific time. Wish them well on their onward journey.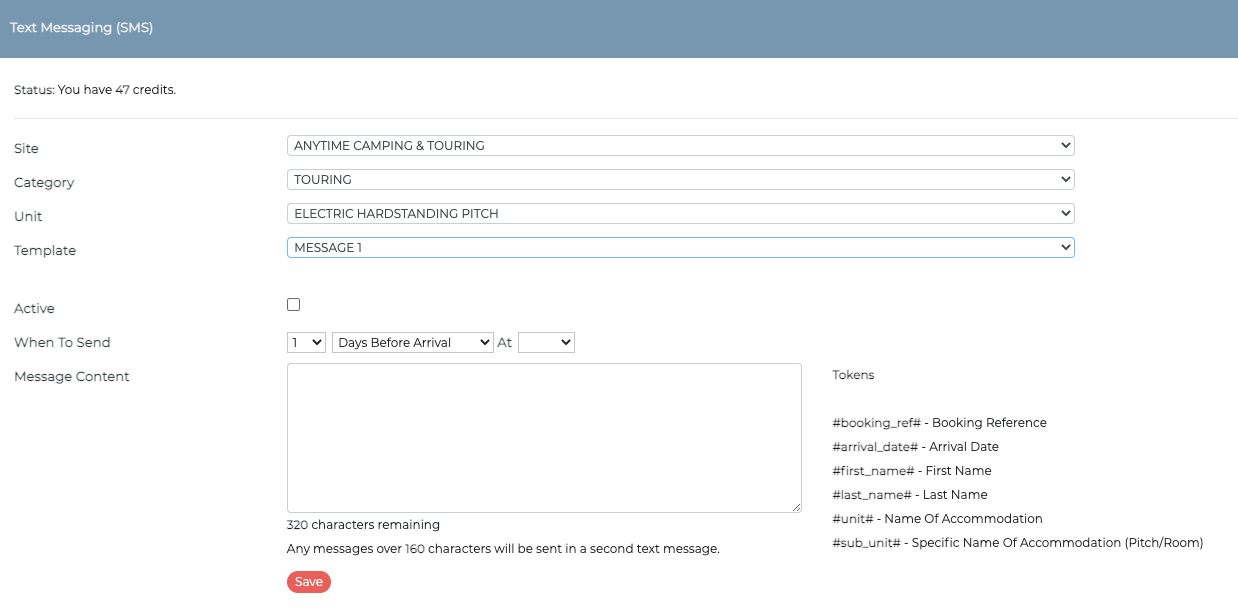 How much does text messaging cost?

Each credit will cost 7p + VAT. These can be bought in multiples of 100.

As standard texts are sent from the 'Your Booking' account, guests are not able to reply by return to these automatic texts. If you require replies to your text messages this can be set up for an additional monthly subscription of £7 + VAT.
To purchase text messaging credits or set up the reply service please contact us at support@anytimebooking.co.uk