How to record a booking from an external Booking Agent within your Anytime Booking account
If you've taken a booking from an external source you can record the booking source at the time. We call this the Booking Agent.
If you are advertising your properties, pitches or campervans on a website in which we do not have an integration with, you can manually record the booking source by selecting the appropriate Booking Agent within a pre-defined list of sources.
When you make a make a booking, choose the Booking Agent. By default this will always be set to 'none'.
If you are advertising somewhere that isn't listed above, chat to us and we can look to add these in. With popular agents, we'll look to develop iCal feeds and ultimately full integrations if they are proven to be popular.
When you head over to Manage Bookings, you will notice the brand icon to help you visualise where your bookings are coming from. From here you can also filter your search by Booking Agent.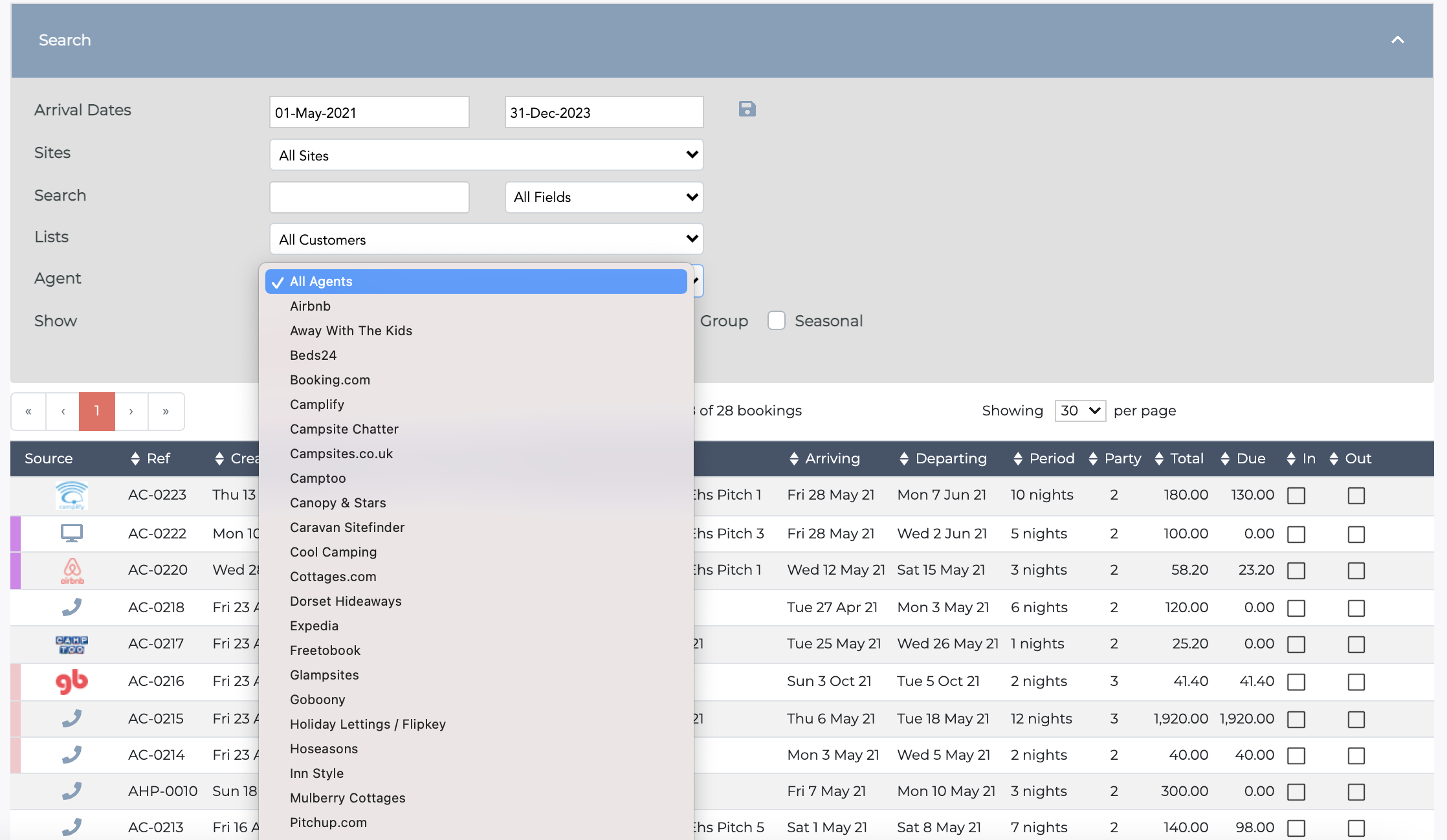 You can also amend the Booking Agent after the booking was made. Click on Make Changes, then select Booking Agent and the same dropdown is also available. Click Save.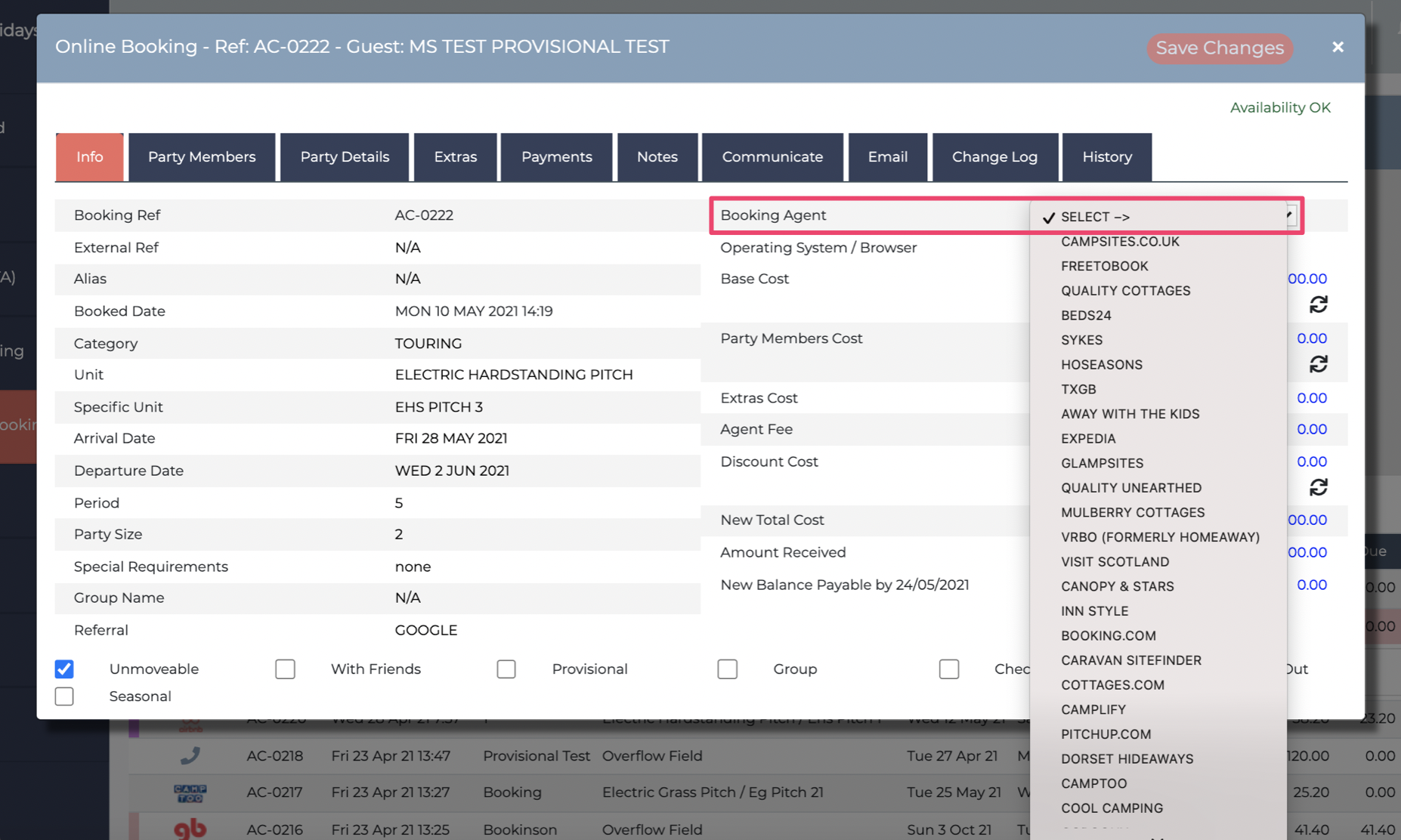 If the third party or external booking agent is not in the list we provide, do let us know and we can add this for you.