Collecting additional information about your Guests when they book
Party Details: Config>Structure>Party Details>Choose Category & Unit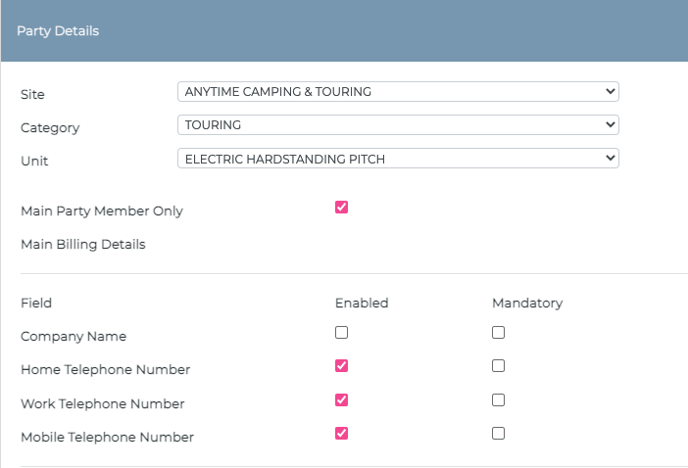 By default your Anytime Booking account will ask for the contact details of the main Party Member in a booking. You can choose to ask additional information of each Party Member in the booking by updating settings in Party Details, on a specific Unit. If you have two categories, one for camping and another for self-catering, you may choose to only collect additional information on those staying in cottages.
Below are the list of extra fields you can choose to ask when making a booking.
The middle section below Party Member Details (Specific Party Members) will look slightly different depending on how you setup your Party Member labels. Here you can ask for finer details.

The Main Party Member Details (All Party Members) will only display for bookings if you have Main Party Member Only unticked.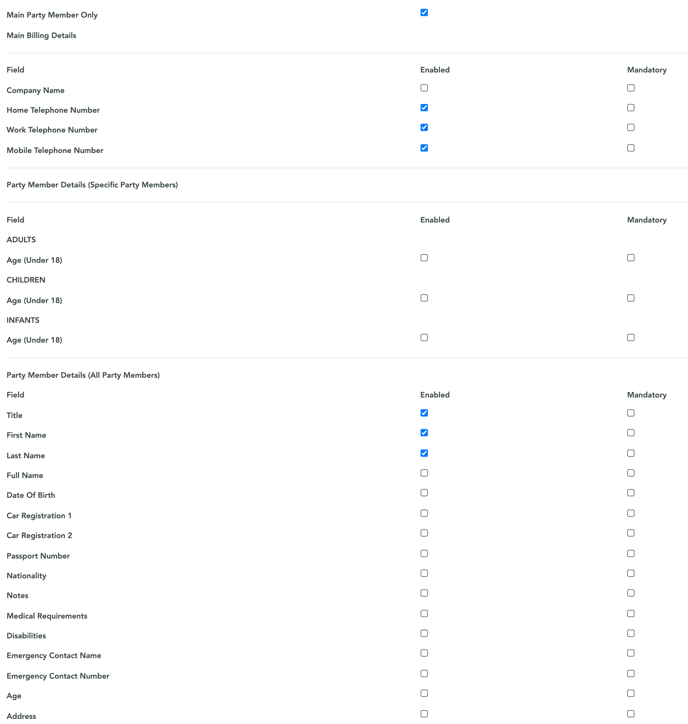 Any of the fields selected in the section for Party Member Details (All Party Members) will ask for those specifics for everyone in the booking. This information is asked at part three of the booking process.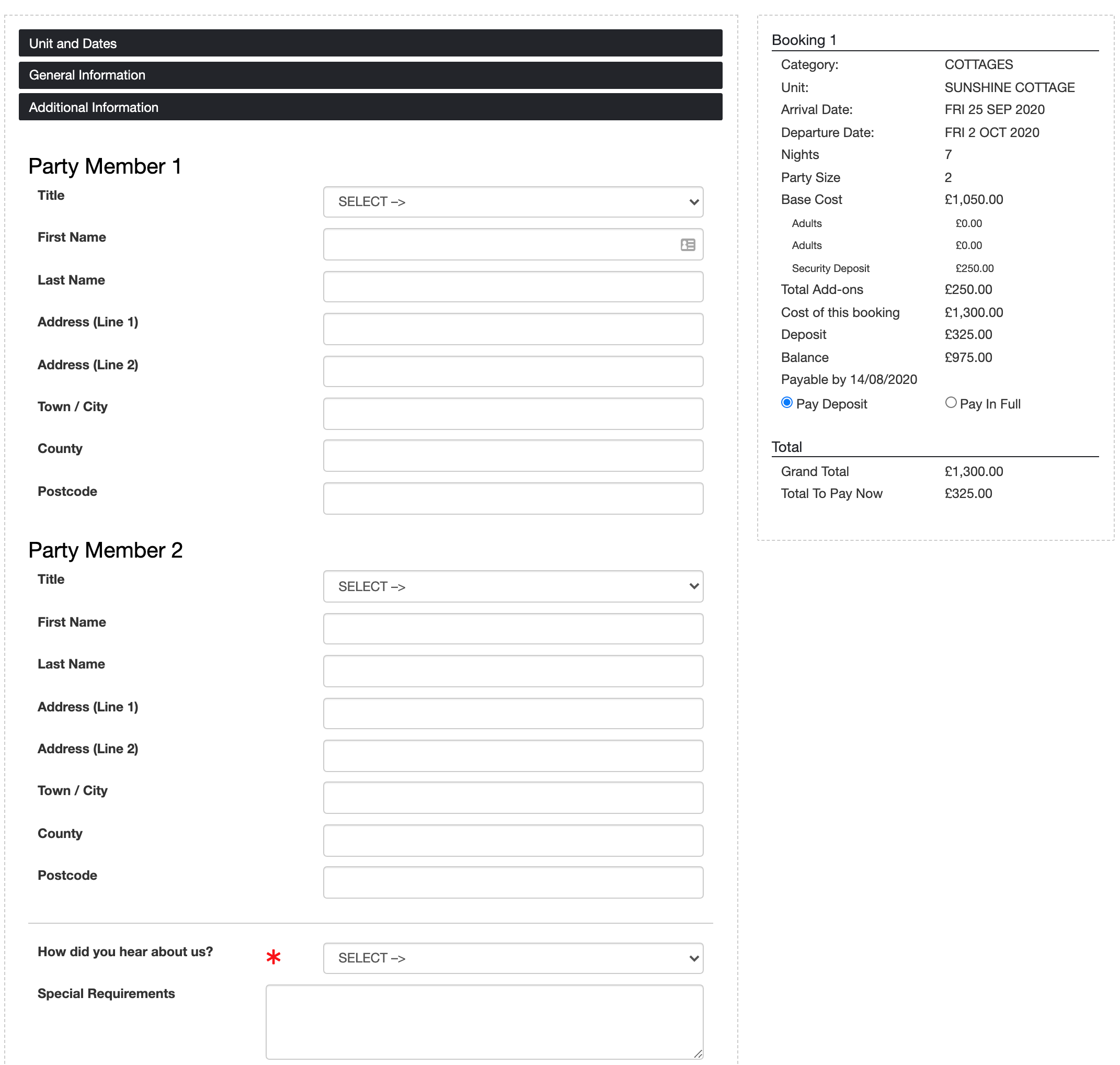 If you add any additional fields and you want to retrospectively add the information into the booking, you can do this by clicking on Make Changes. Then select the field you wish to add or change, and click Save Changes to update the booking.