How to notify your owner or housekeeper of any new, amended and cancelled bookings by email.
To set up the email templates to your owners and housekeepers, head to Configuration > Documents > Email.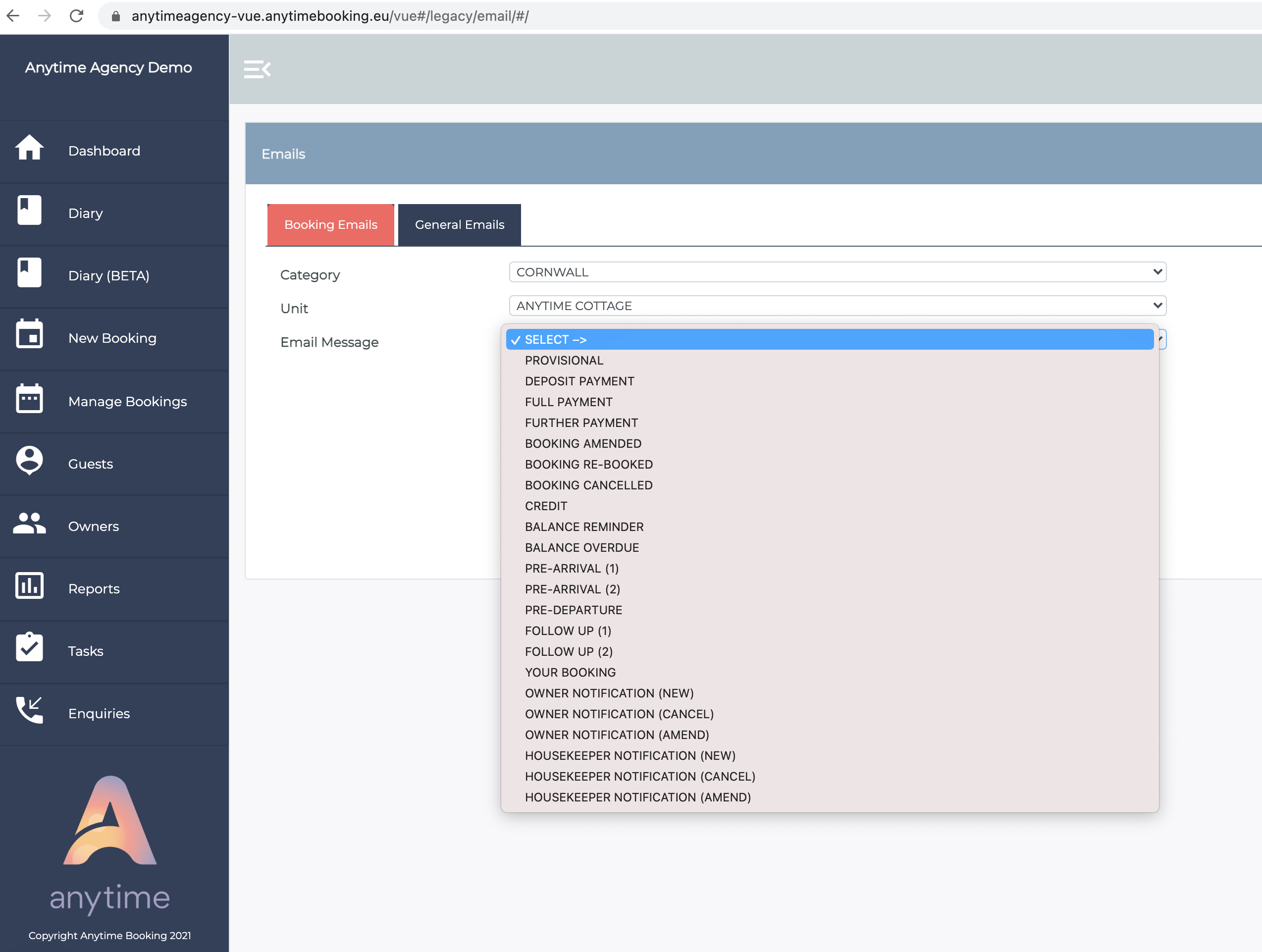 You will notice the collection of email templates at the bottom of the list. You can edit the content of the email template in the same way you can with the guest-facing email templates.
You can notify your Owners / Housekeepers at the end of making an Admin Booking.
By default the notifying of the Owner and Housekeeper is switched on. If you don't want to notify them at this stage, just un-tick here.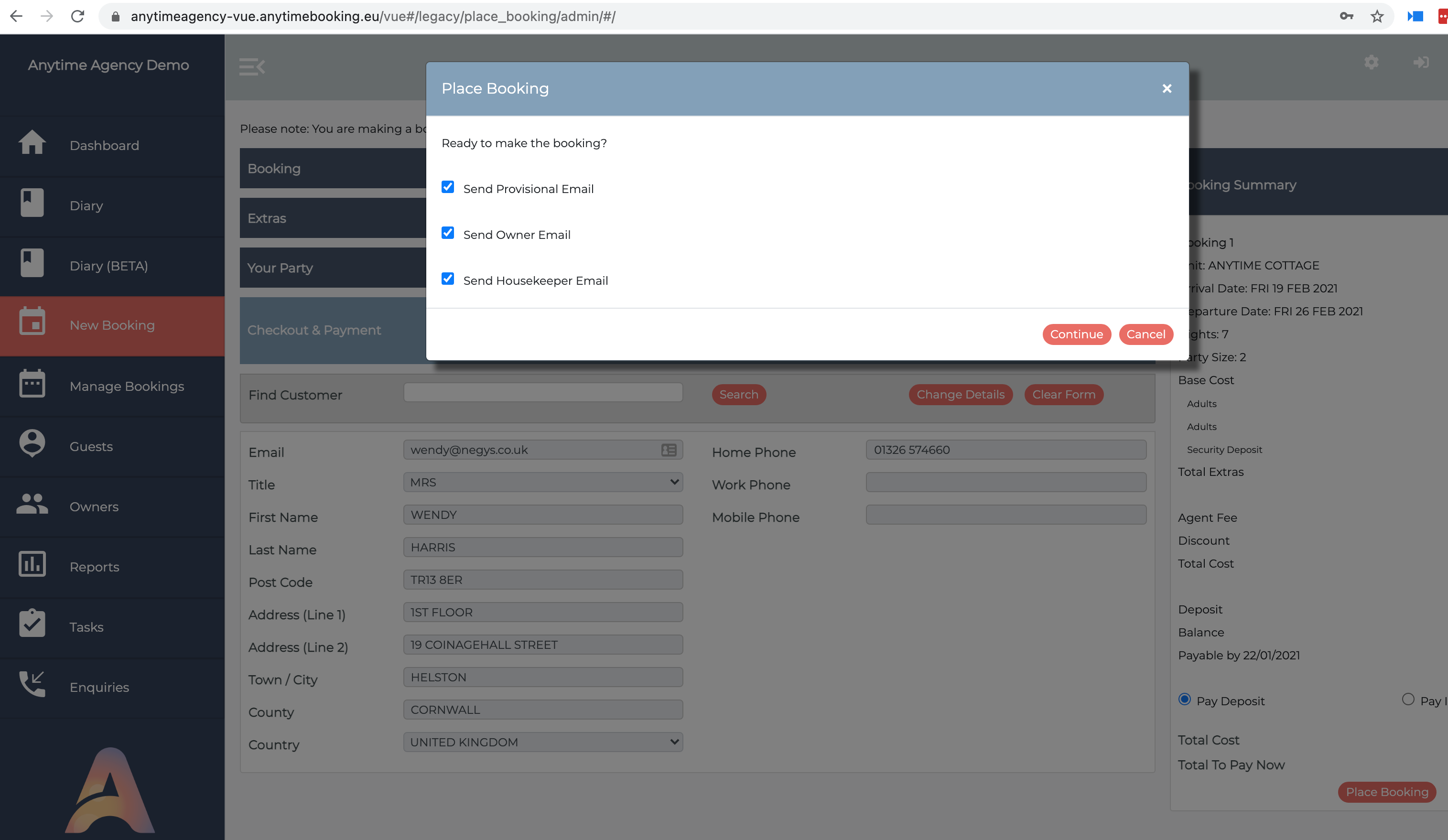 You can notify your Owner and Housekeepers after the booking was made.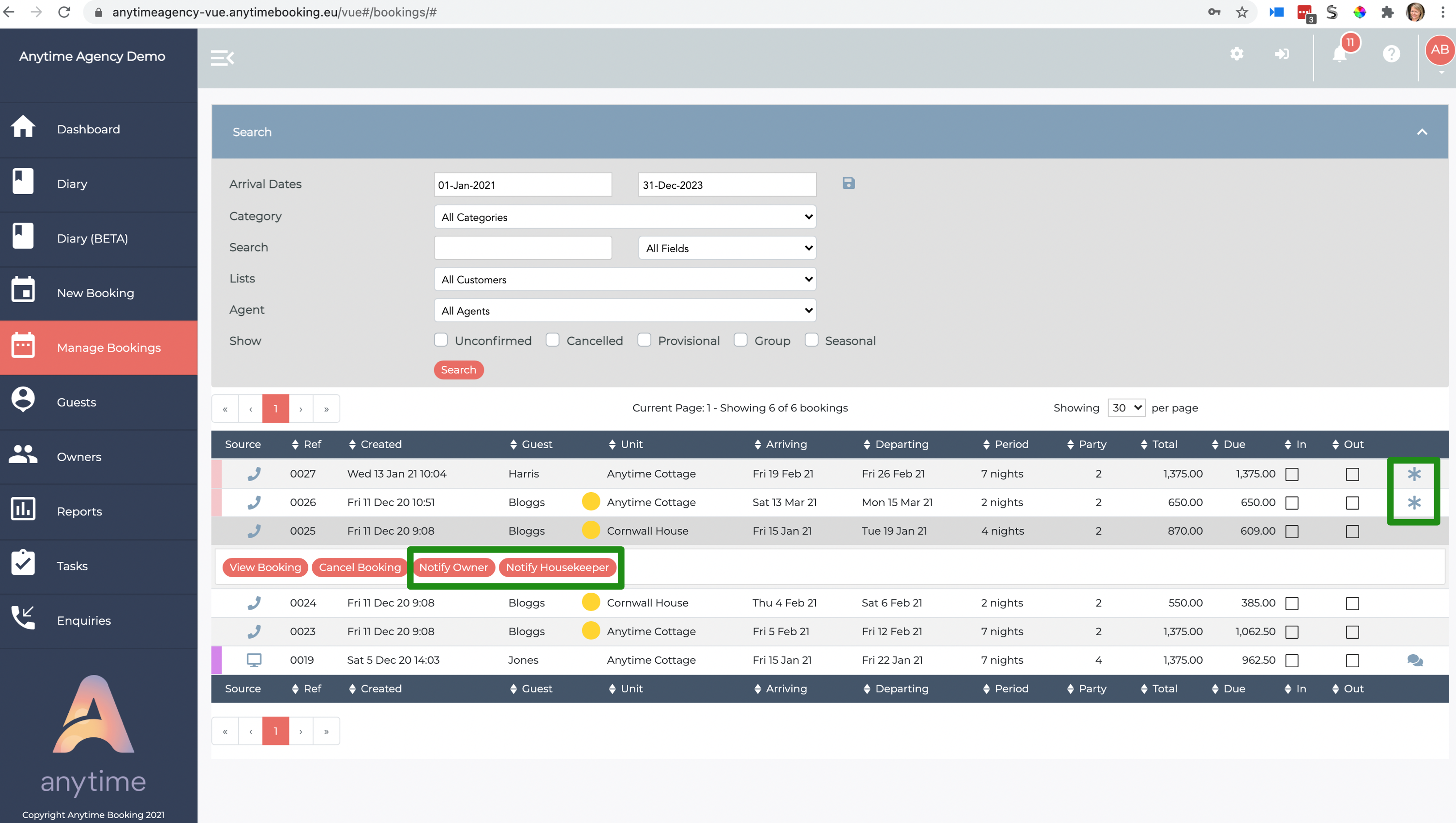 If you haven't notified the Owner / Housekeeper yet, you can push out the 'New Booking' template by selecting the booking on the Manage Bookings list. Then a star will appear on the right hand side of the list to indicate that the initial email has gone out.
You can also push this email template when you are in the Booking Summary, within the Emails tab.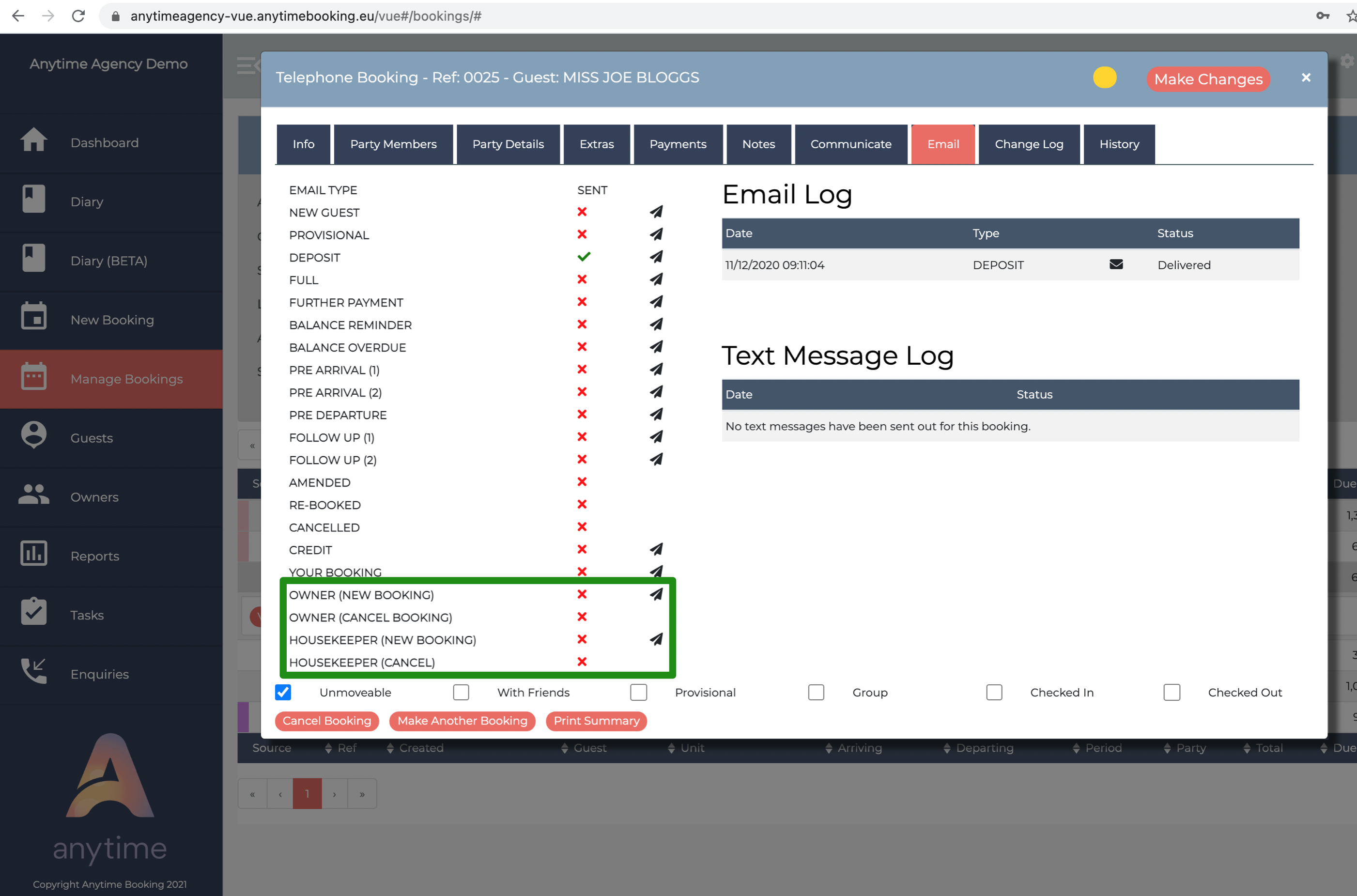 When you are amending the booking, you are given the option to also notify the Owner / Housekeeper at this stage.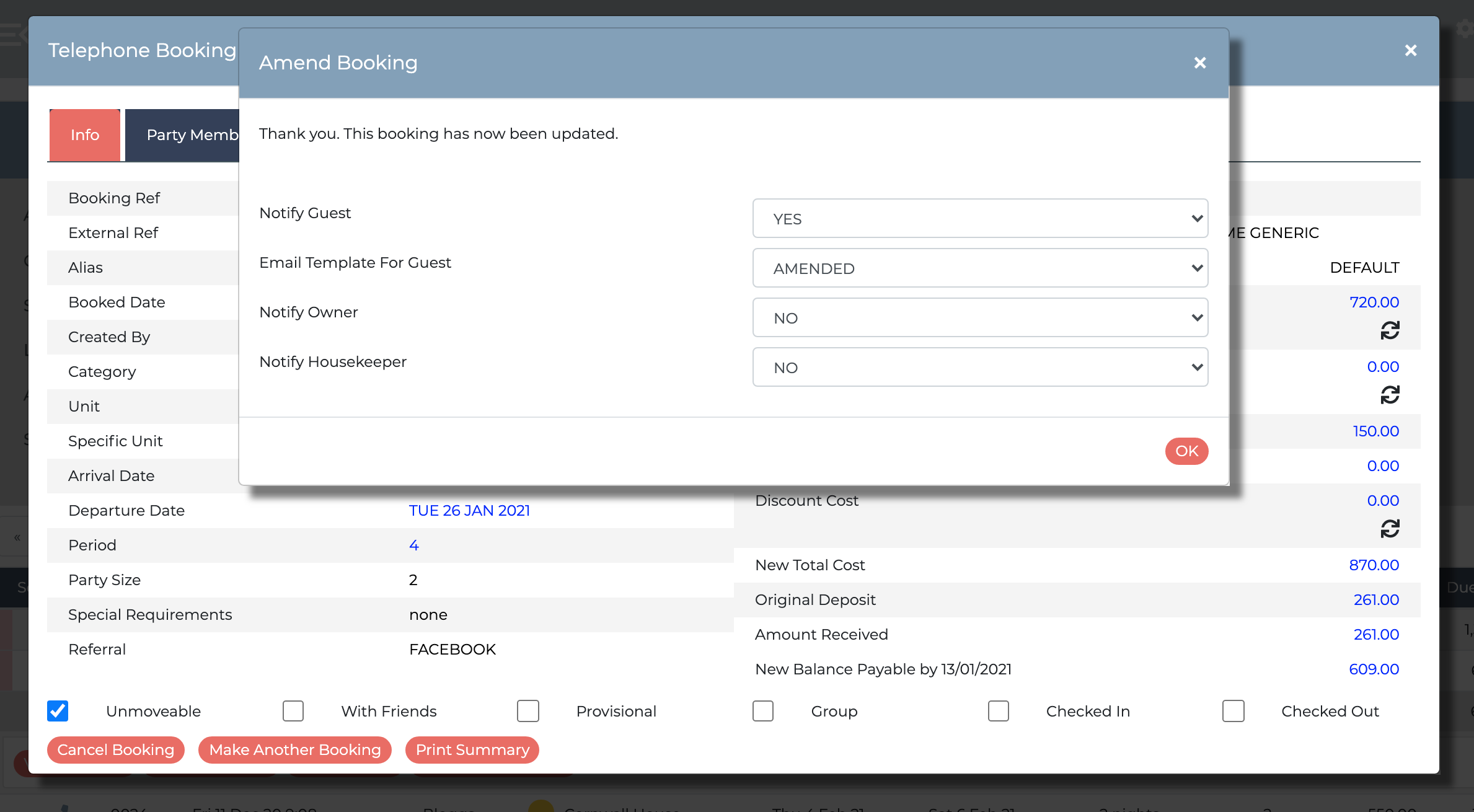 When you notify the guest of an amendment, you are given the choice of two templates, Amended or Re-booked. This Re-booked template was introduced at the beginning of the Pandemic to help with any re-booking information which is different to any general amendments.
And finally, when you cancel a booking, you are given the same options to notify the Owner and Housekeeper.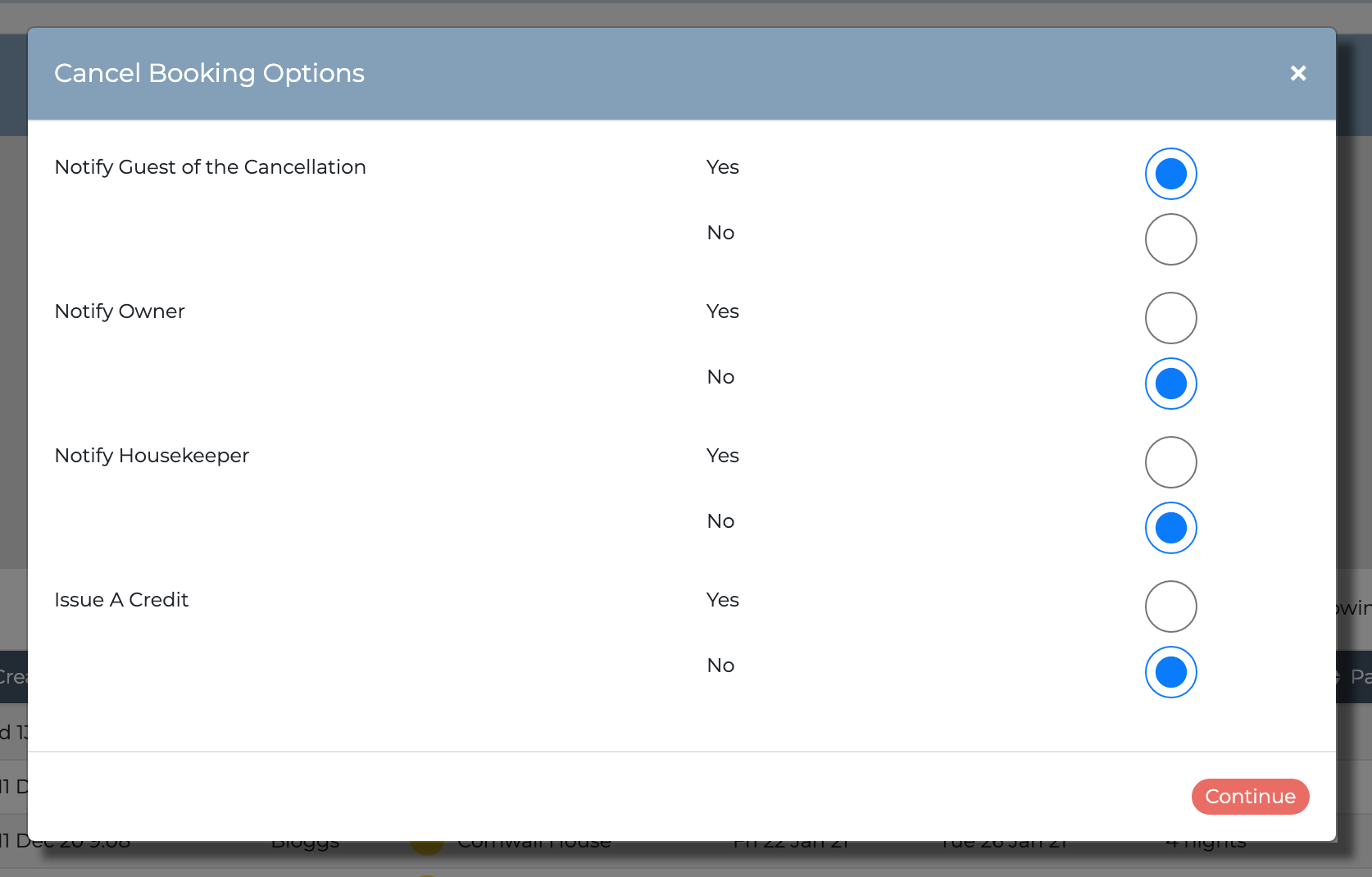 Did this answer your question?