Adding Length of Stay (LOS) pricing to Units
This is where you want to change the price per night depending on how long your guest is staying for.
Watch this short video on how to add length of staying (LOS) to your units.

When you are adding your pricing, you can define the Length of Stay each time. This is the price you are charing based on the number of nights your guest is staying for.

Click on 'Show more Options' and then you'll see the Length of Stay dropdown.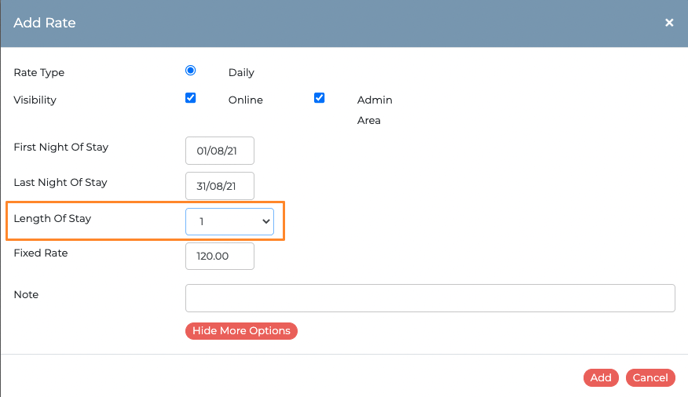 When you look at the rates page, all the pricing sharing the same date range will be grouped together. You can then control the minimum stay and arrival / departure days.
Important: please ensure the first LOS is always 1 in each date band (as shown below).


Although there is no technical limit you can have LOS pricing for, the most common would be a price based on 1 night, then the price changes at 3 nights, and again at 7 nights thereafter.