How to connect your Anytime Booking Account with VRBO
Please use the latest help guide from VRBO on where to find your iCal link within your listing.
Then head to your unit settings to insert the property from VRBO and place. Go to Configuration > Units > Open the unit > iCal Calendars. Copy and paste the Export URL into VRBO and then the VRBO URL into the box below.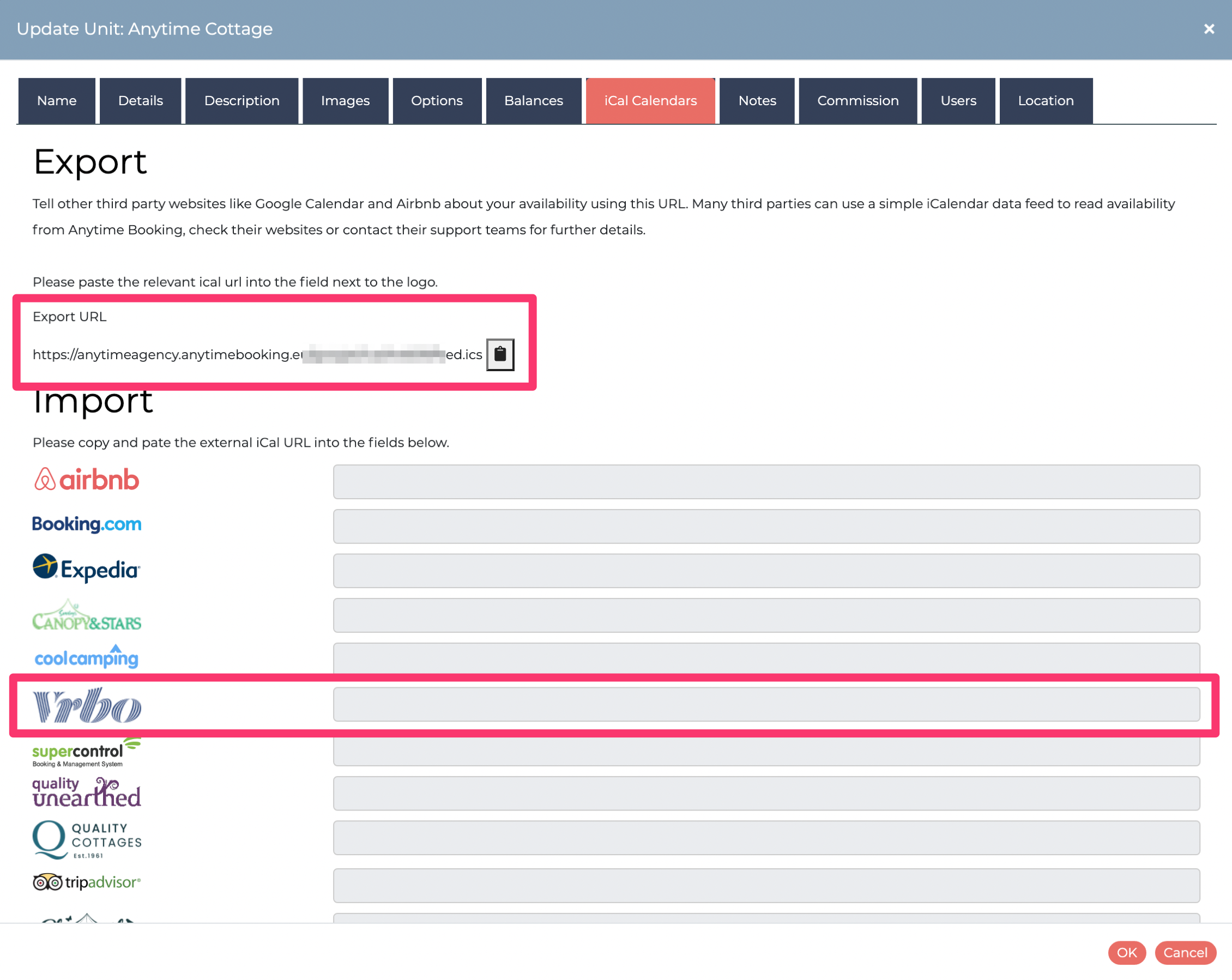 If these boxes are greyed out for you, please contact us to enable iCal sharing on your account.
When a booking is read in the iCal feed as indicated in the Summary as 'Reserved', we create a booking in your Anytime account. All we know at this stage is the date the booking was created, the arrival and departure dates.
Pricing will appear on the booking, but this is looking up the pricing you have set in your Anytime account, not what it was sold at on VRBO.
Most people will amend the booking to update the booking generated automatically by the feed with more indefinable items manually. Like the external reference number and the full name of the guest.
We update our iCal feeds every 15 minutes. Always check with VRBO on the time cycle in which they update and read iCal feeds.