How to use the Diary. Video overview of how to use the monthly and flexi chart within Anytime
Click on Diary on the left hand side navigation bar.
Monthly Availability Chart
For all units and sub-unit using standard availability.
Flexi Availability Chart
For all units set to availability reduce down by booking or party size. You can read more about the availability type here.
Multi-plot Availability Chart (camping only)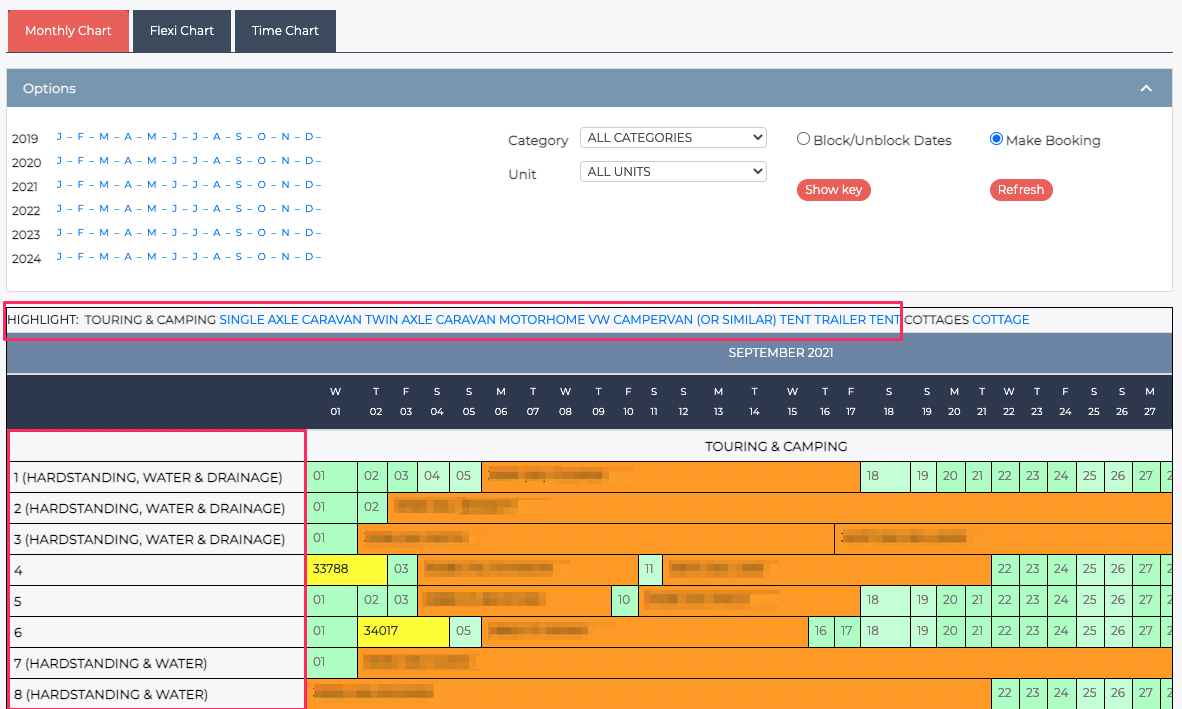 If you are in a multi-plot based account, where your available units are based on what the guest is bringing, and in term determines which sub-unit (pitch) the guest can be booked on. You'll notice an extra line with the unit names as a clickable links. This makes the sub-unit names on the left hand side of the grid turn purple for easy reference.
In simple terms, you'll be able to quickly see which pitch numbers are available for a Twin-axle caravan.
You can read more about our multi-plot feature here.
Time-based Availability Chart (legacy version only)
Please note that the time-based chart is only available in the legacy system until our new diary is launched. Click on your initials > Legacy interface.