How your guests can view their bookings and make payments
Every Anytime Booking account will also have an are called 'My Account' where your guests can view their booking history, pay any balances and update any marketing preferences.
You can add this login somewhere on your website with a URL link specific to your account. This link will be your account web address followed by /my_account – so it will look something like https://mycompanyname.anytimebooking.eu/my_account
When your guest is on this page, they will have a choice of Quick Payment or Guest login. The Quick Payment route is designed to only display minimal data for the guest to pay their booking quickly, which is particularly useful if they don't know their password.
Entering their booking reference number, last name and postcode will not display any other personal information when they reach the next page. Just a quick link to pay through your chosen payment gateway.


Quick Payment page and what they see...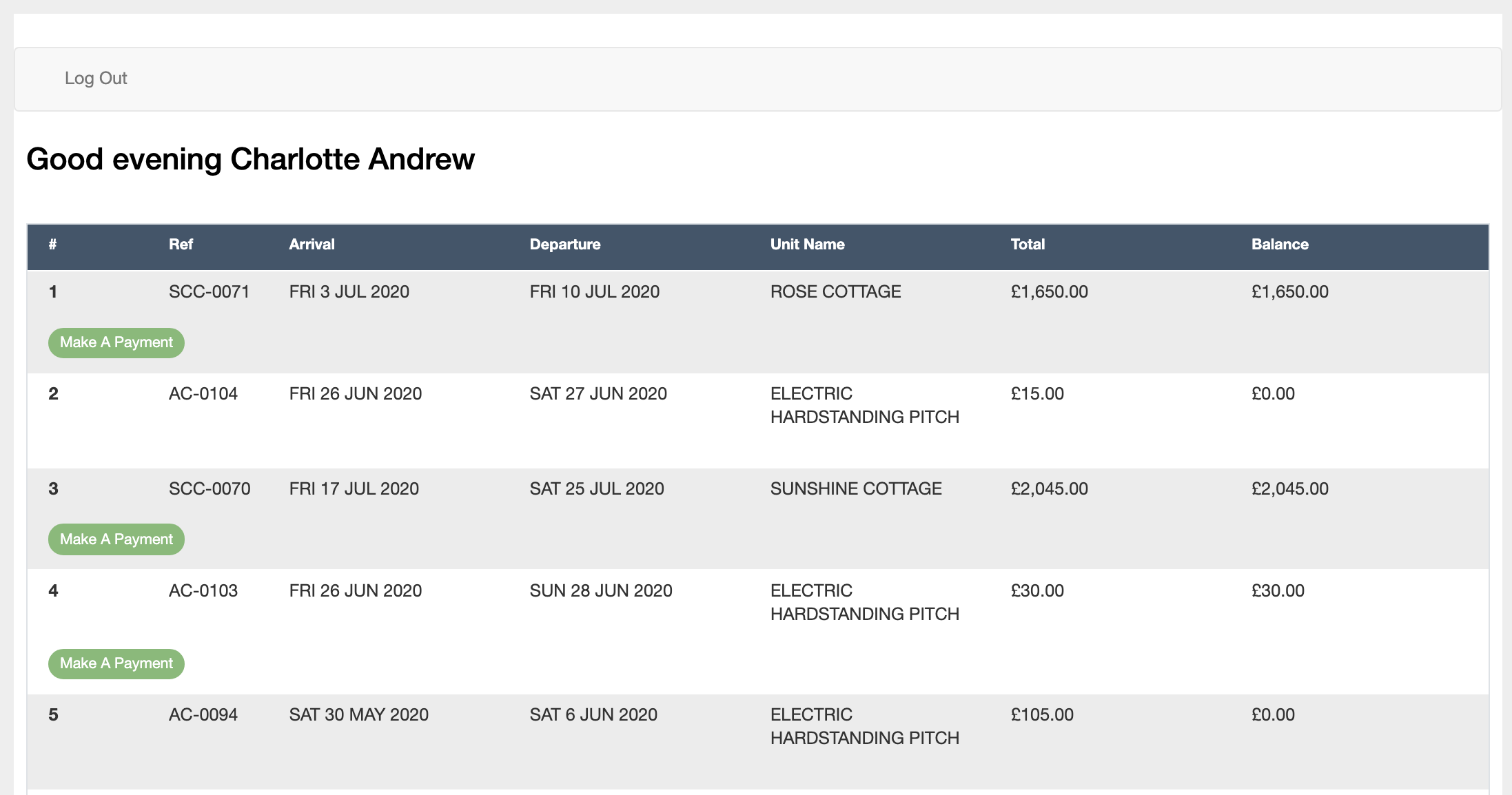 Please note that these pages are adapted in style to blend into your business colours.
By clicking the 'Make a Payment' button, your payment gateway will kick in to collect payment online immediately.
Guest Login page and what they see...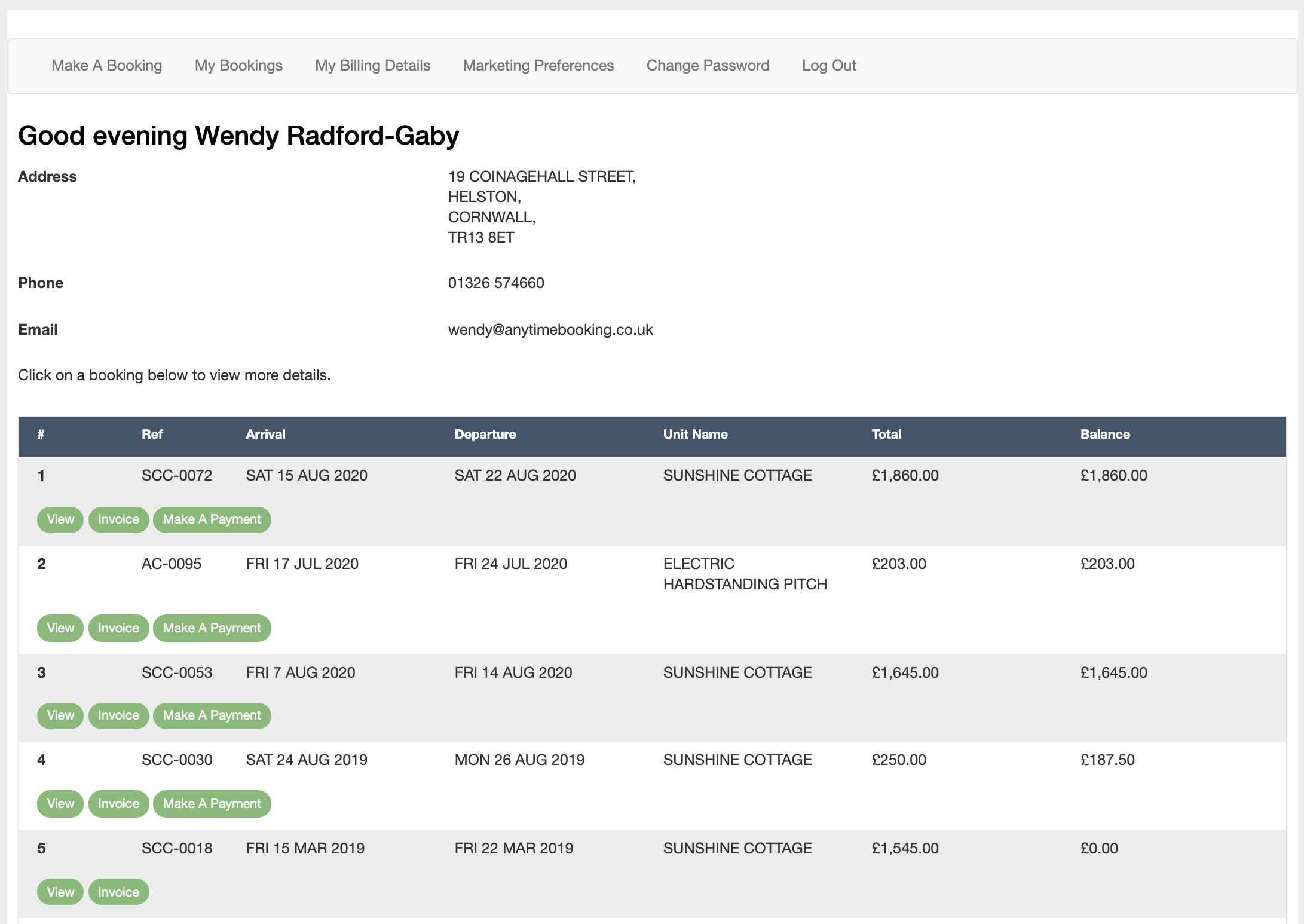 When your guest logs in for the first time, they do reconfirm they marketing preferences for GDPR purposes (this does update the Guest Record inside your account).
In this area, they can view more detail about the booking, update their billing details, update again their marketing preferences and change their password to something more memorable.
How does your guest get their password to login?
When they make their very first booking with you, a Guest Record is generated inside your Anytime Booking account. At this point, the system will send out the 'New Account' email template. You can go and amend this email to personalise it.
In our legacy system, go to Setup > Documentation > Emails > General Emails > NEW ACCOUNT. Of if you are in the new interface, head to Configuration located at the top right hand corner of the page where you initials are displayed > Emails > General Emails > NEW ACCOUNT. you can always adapt this wording. Just remember that the password is only generated in this email template.