Move payments on a cancelled booking to another booking for your guest
Please see below for video instruction:
If you prefer written instruction please see below:
If you are cancelling a booking with money already paid to you, you can issue a credit to record any monies back to the guest or you can choose to transfer the deposit onto their next booking.

Please note: if you are refunding your guest this will need to be completed through your payment provider or bank account. You can add a refund to the software purely for recording purposes.
This article is specifically about transfer of funds to another booking.
If at the time of cancelling a booking, you are retaining the deposit and transferring it to the guest's next booking, choose the credit method as 'Apply to Next Booking'. This will stop the money leaving your cash list.
It's really important to to write a Description to help with any reporting.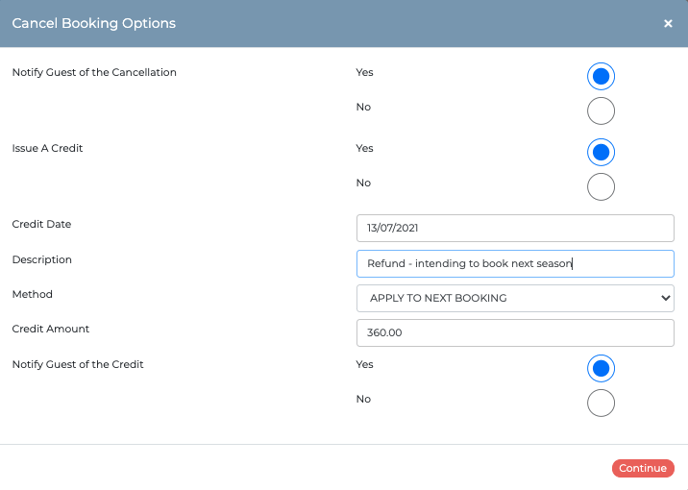 When you make the next booking for the guest and you want to use the money they have already paid you, make sure you select Deposit Transfer as the Payment Method.
This ensures that the Cashlist doesn't report any new money into the business.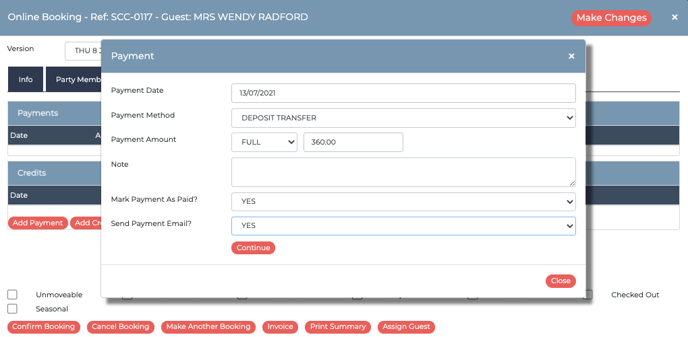 You can also generate a report for any credit raised or deposit transfers made. Go to Reports > Financials > Credits.