A step by step guide to connecting your Paypal account to Anytime Booking
Connecting PayPal to Anytime Booking
Step One
Once you have logged in to your Paypal account click on your name followed by Account Settings.
Once here select Website Payments followed by Website Preferences
Set Auto Return to On and then click back to the Website Payments and then back in to Website Preferences (PayPal needs a moment to update the changes and enable further steps on the page).
Add the following into the return URL: https://thecompanyid.anytimebooking.eu/paypal/response/ making sure you've amended thecompanyid to the subdomain provided to you by us.
Set the Payment Data transfer (PDT) to On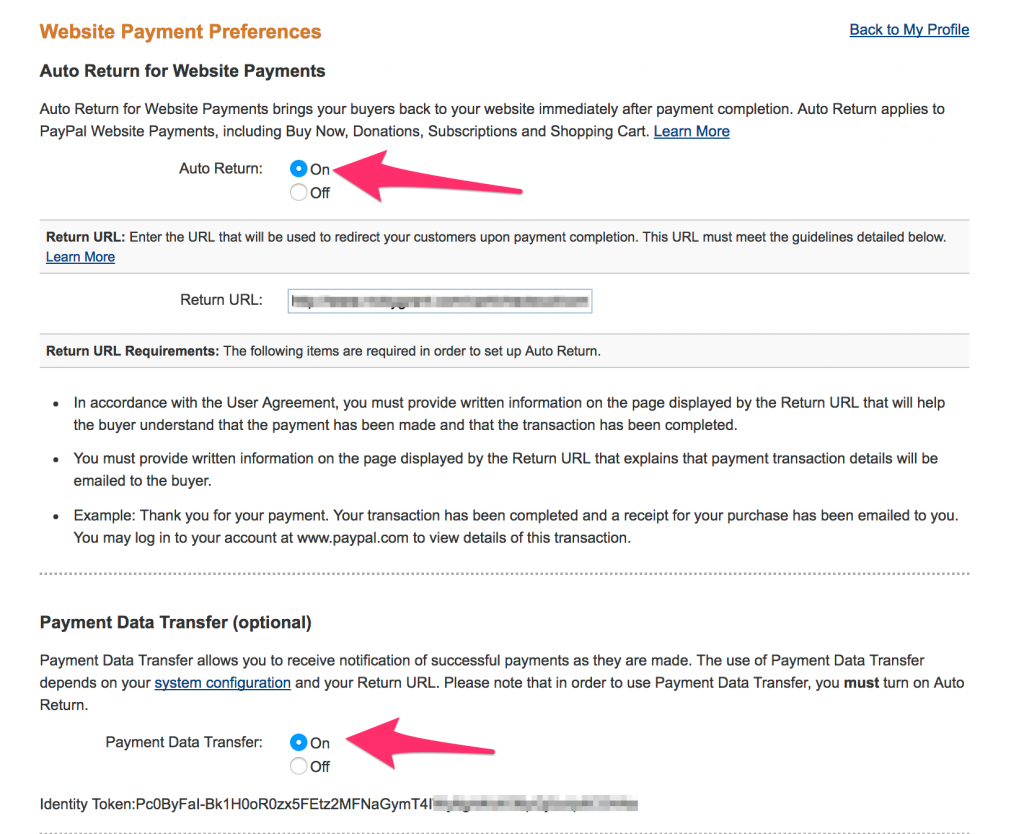 Click Save
On saving you will see that if you return to this page a new PDT Identity Token has been created. Copy this to your clipboard, as you'll need this to complete the setup.
Step Two
Return to Website Payments
Click Update on Instant Payment Notifications and then Choose IPN Settings
Make sure Receive IPN is enabled
Type in the web address that notifies when a payment was made, this address is https://thecompanyid.anytimebooking.eu/paypal/notify/ again changing thecompanyid to the name provided to you by us.
Step Three
Please send your PDT Identity Token and PayPal email address to support@anytimebooking.co.uk.
Once we have confirmed the link please go and make a test booking and payment to check the connection.
Did this answer your question?