Gather the contact details of each person in the booking
As part of the NHS Track and Trace, it is required by law to get your guest to either scan a QR code at your premises or collect the contact details of each person, not just the lead person in the booking.
You can gather the contact details of each person in the booking by heading to Configuration > Structure > Party Details. You can read more about the configuration of Party Details, here.
Choose between asking for First Name and Surname, or Full Name and their Contact Number.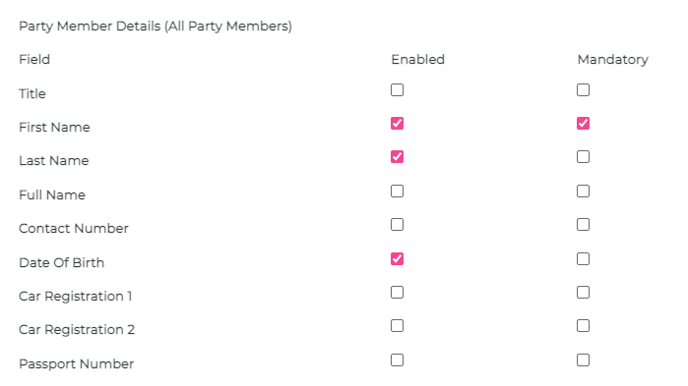 There are other fields you can collect at the point of booking. Choose those applicable to your business.
You can choose to make certain fields mandatory, most businesses are starting to do this for the NHS track and trace purposes.
This will appear in the booking form just before the guest tells you how they heard about you.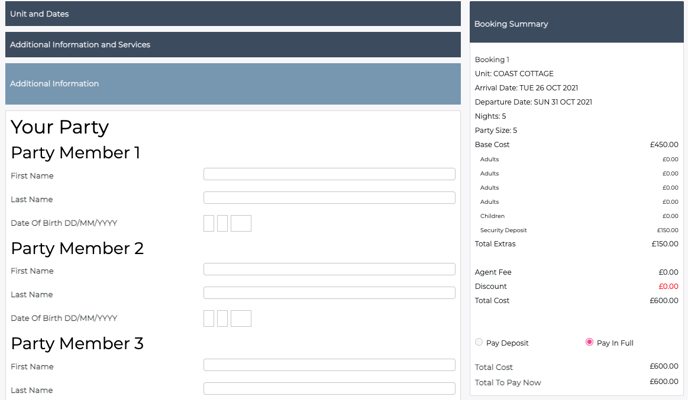 When you open the Booking Summary, click on Party Details. Below the main billing person, you will see the other party details supplied.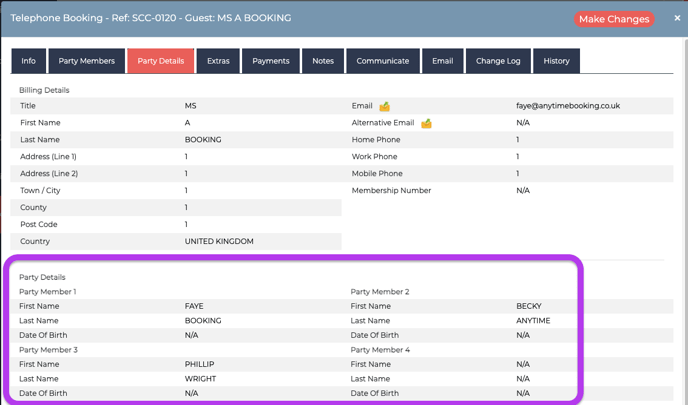 If your guests did not supply any details at the time of booking, this will appear as N/A. Click on Make Changes and you can then edit this field. Hit Save.
Party Details are only stored on the booking record and will not create a Guest Record (which is only reserved for the billing person and the person who will receive all the booking confirmation emails).
Arrivals Reports
When you generate your arrivals report, make sure you select Party Member Names.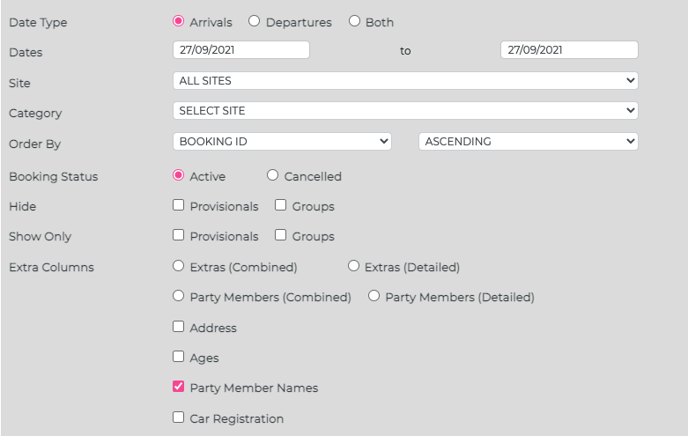 This way you can see all the people who have supplied their name and contact number so far.

At the moment we don't have the facility for the Guest to supply their party details after the booking was made themselves. Nor do we have the ability to automatically delete those records after 21 days. So in both case these will need to be manually maintained.