How to run a cash list
The Cash List Report is the most commonly used report for seeing all transactions associated with any booking, along with how the customer paid you. This should be an accurate reflection of all monies in and out of your Anytime Booking account.
Go to Reports > Cash List
Please note: any credit notes applied to the booking do not automatically transfer any money out of your bank account. When you've applied your credit and marked it as a 'refund back to customer' you will need to then organise your refund by cheque/BACS or by any other means.
Sometimes if you are trying to do a cash list for a full year, it may time out. This is a security measure and only happens around reporting when there is too much data being lifted for the browser to support.
If this happens there is a work-around. You can create a cash list report as normal and email it to yourself by clicking 'send as email'. It will then generate the report behind the scenes in its own time without timing out and send you the result via email.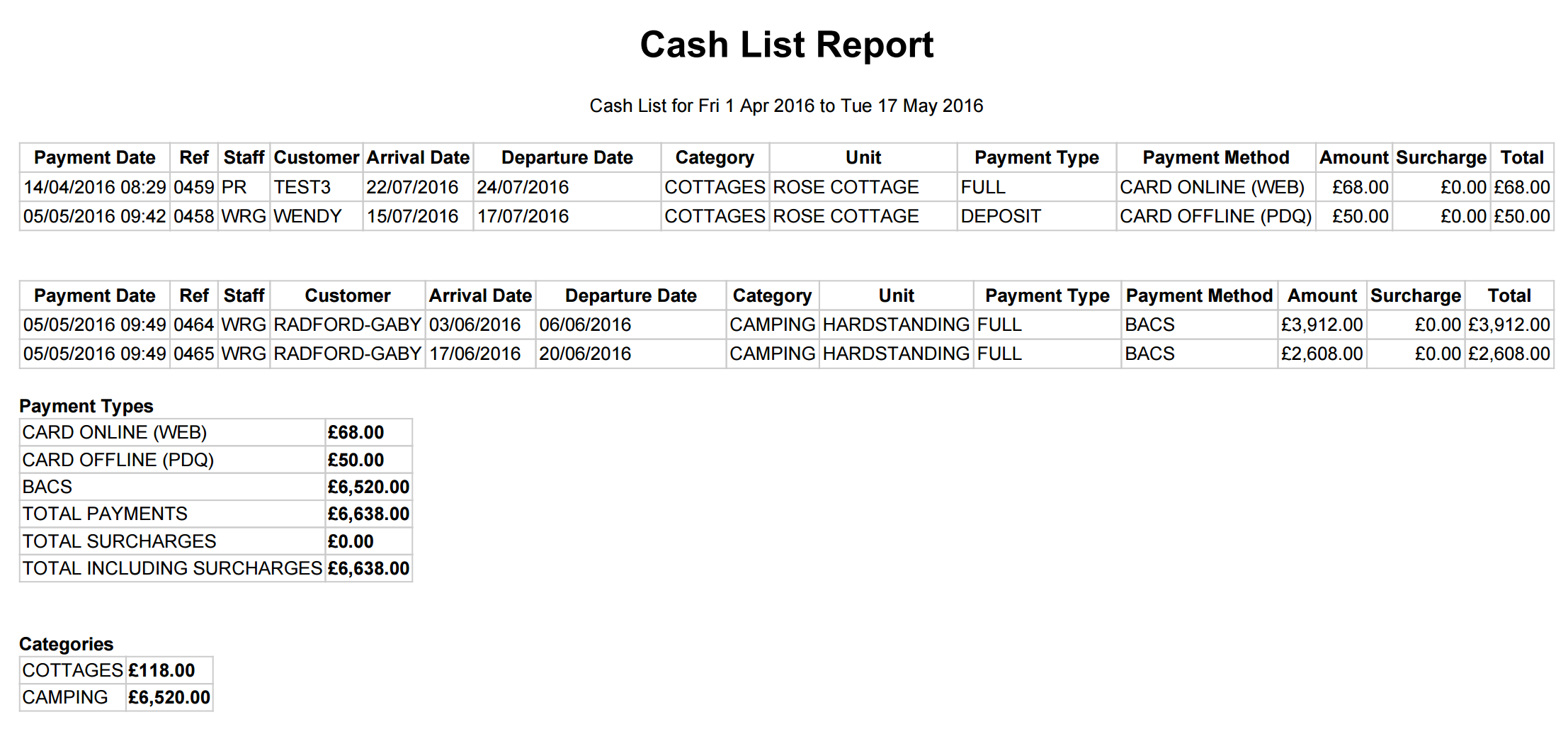 You can control the timeframe of the report if you want to:
There is a time filter on the To and From dates on the Cash list Report so that you can control the timeframe of your cash list report before you generate it. Instead of defaulting from midnight to midnight in the date ranges, you might want the report to run from 6pm-6pm, for example.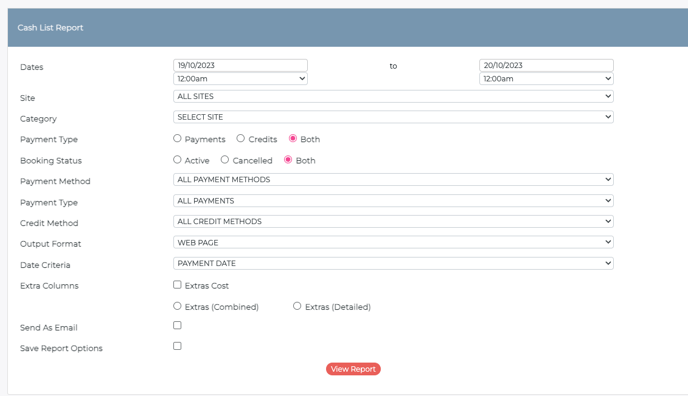 Your Cash List report can now include credits – your CSV output now allows you to include any credits – just select Payments, Credits or Both from the Payment Type in the report.