Build a website with Anytime Website Wendy Harris
Those days of spending endless hours designing a website, or paying thousands of pounds for a web designer are gone.

With our easy-to-use website builder, all you have to do is pick from one of our beautifully modern, tried and tested templates, and add in your content. Change the text, colour scheme and images, to create the perfect brand for your holiday accommodation.

Our developers have designed each and every template with you in mind, so you can make changes any time, without the risk of changing any integral inner workings of your site. Easy, quick and safe!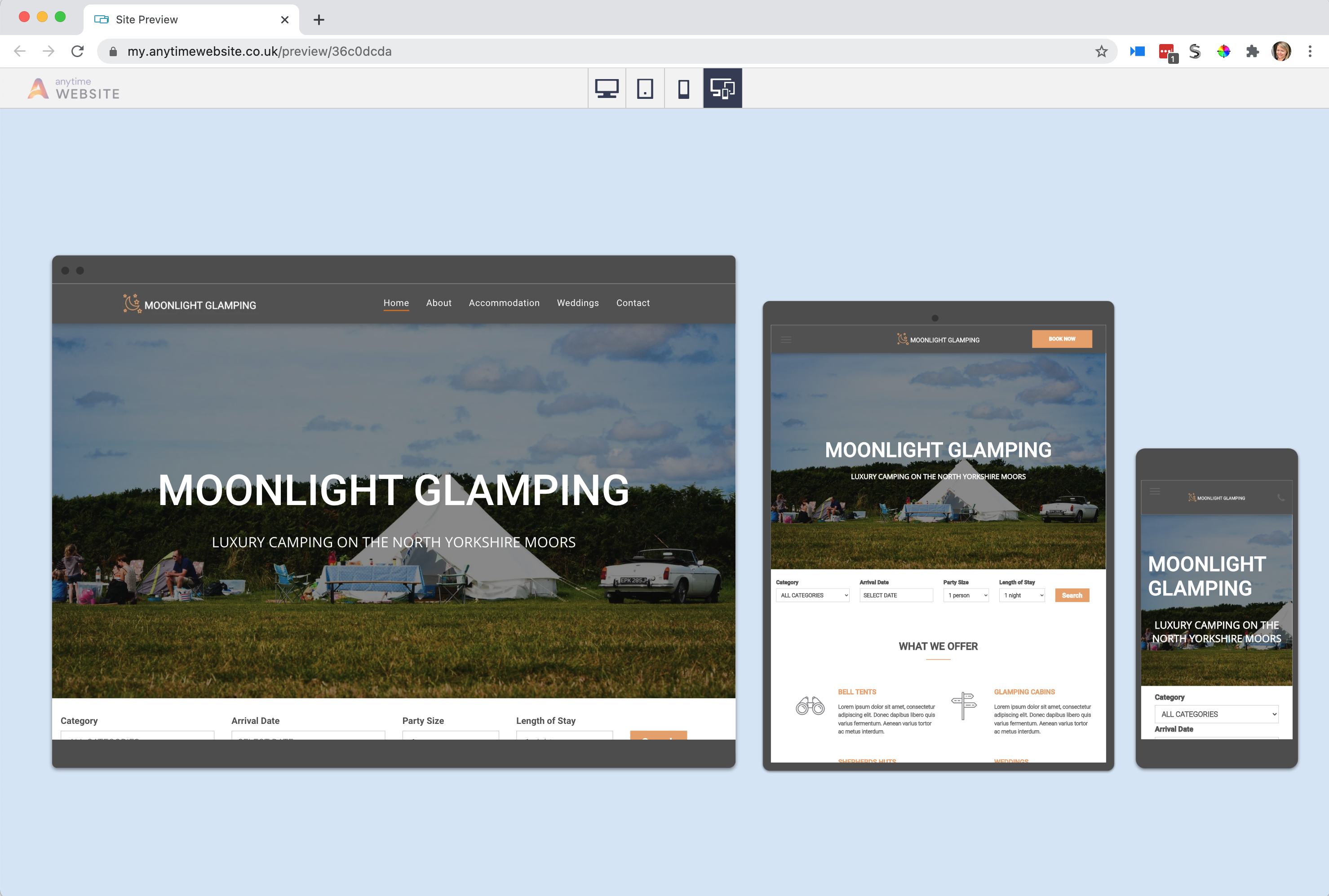 If you need us to help you upload your content, or change your content over time, just let us know and we can quote for some extra developer time. Your monthly fee to us does include an hour a month of updating time as well as the hosting.
Take a look at our sample website, here. This is a test website we can give you access to. Then you can have a browse around and see how easy it is to manage your content and place in any of our Anytime Widgets.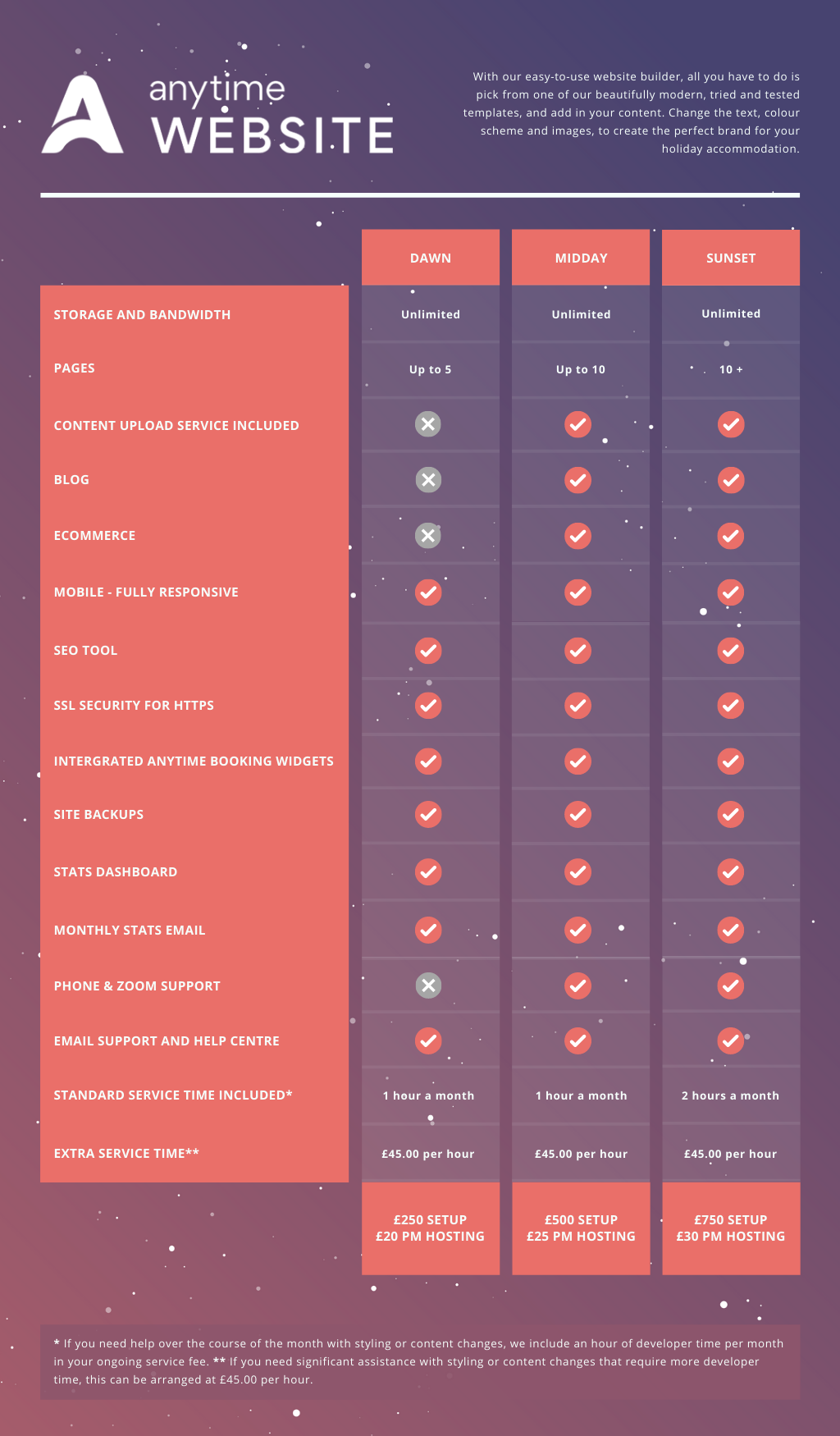 You can have have a play around with our demo site before you commit to signing up. But if you have decided and you're ready to go, we'll create the website and work with you to choosing the right template you'd like to work with.
The hosting monthly charge does not start until you publish the website live.
If Anytime Website is something you would like, to reach out to our team either by emailing support@anytimebooking.co.uk or start a conversation in-app.
Did this answer your question?