What information will be received from a booking taken through Airbnb using the direct connect with Anytime?
This is a quick guide to show you the level of guest information you will receive in a booking using our direct Airbnb connection.
This is an instant connection, so as soon as the booking has been confirmed, Airbnb will send the booking details to Anytime.

Here is the visual guide of the booking detail with annotations in blue.
1. The cost of Extras is shown on this main page but we do not provide the breakdown in the Extras Tab. Total Cost (8) will total the Net price (6) plus the Extras (7).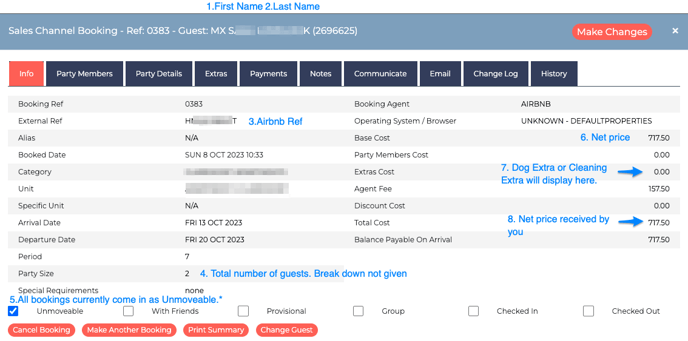 * If you need to amend an Airbnb booking, please do so in Airbnb and this will automatically feed through the change to Anytime.
2. As mentioned on the previous screenshot (point 4), we only receive the total number of guests. We do not receive the breakdown of Party Members i.e number of Adults, Children, Infants. This can be added manually if required.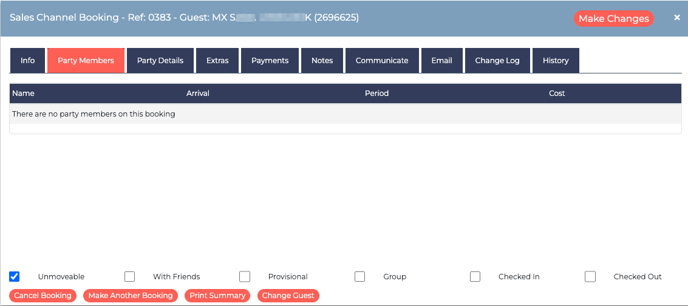 3.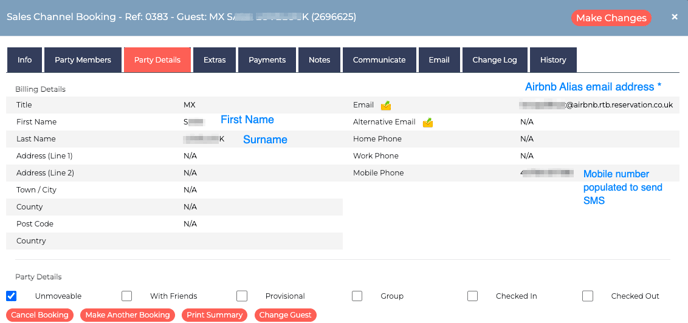 *Airbnb has stopped allowing you to send pre arrival emails to the Alias address. If you have set your account to automatically send these emails, then they will show as DROPPED (not received). This is visible in screen shot 5.
4. We do not automatically record when a payment has been taken via Airbnb. This would need to be added manually if required.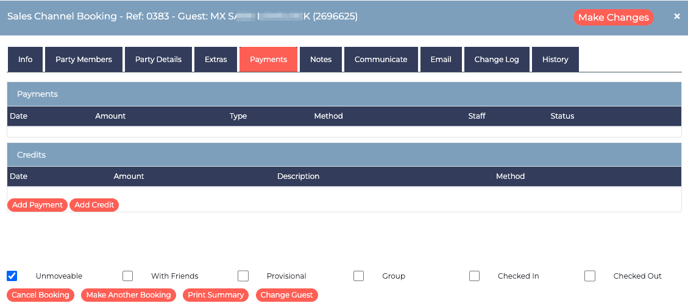 5. This example account only has Pre Departure emails switched on. Any automated emails you create will no longer send to your Airbnb guests via the Alias address.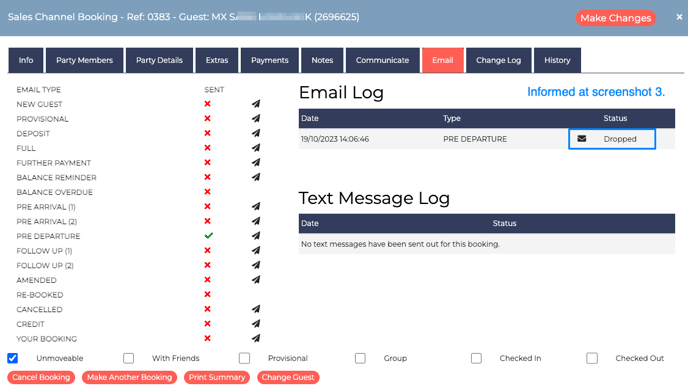 We hope this gives a level of understanding about what you will receive when you connect to Airbnb.