How to Manage your Bookings
Automatically notify the owner and housekeeper of a new online booking by email
Head to Configuration > Units.

Check that the 'Notify Owner/Housekeeper By Email' is checked.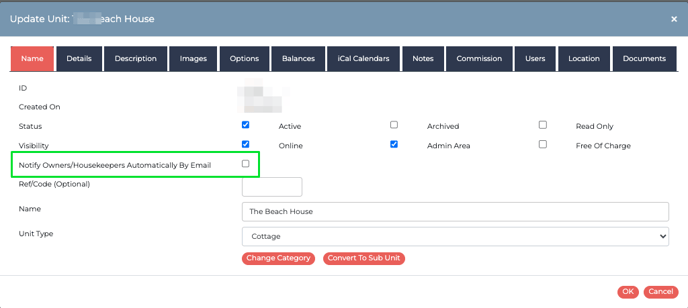 Note: When an online booking is made and payment is received, this checkbox will automatically send email notifications to both the Owner and the Housekeeper. For all other scenarios, manual notification to the Owner or Housekeeper will be required.

To quickly see if the Owner has been notified, you'll see the star * appear on the Manage Booking page.

For more details on email sending, please open the booking and head to the Email tab. In the example below, two Owners are set up, so two emails have been sent, one for each of them.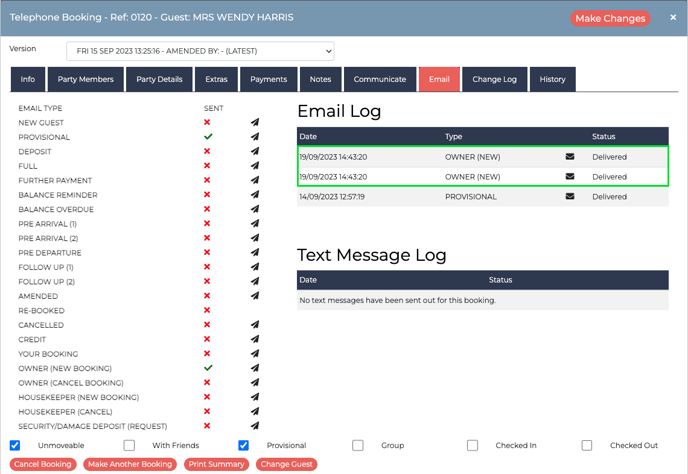 Update💡 This feature is under consideration for an update that will enable separate automatic notifications for Owners and Housekeepers. If you have any feedback on its functionality, please submit a ticket here.