Applying a Group Name
How to apply a Group Name to a camping booking
If you are a camping business you may want to record a group name against a booking if they are part of a rally.
Within the booking form, for the online customer and the back office 'New Booking' you will see an additional question, 'If you are arriving as part of a group, please enter the group name here'.
Placing the group name here means you can create an arrivals report via .CSV and order your list by group name.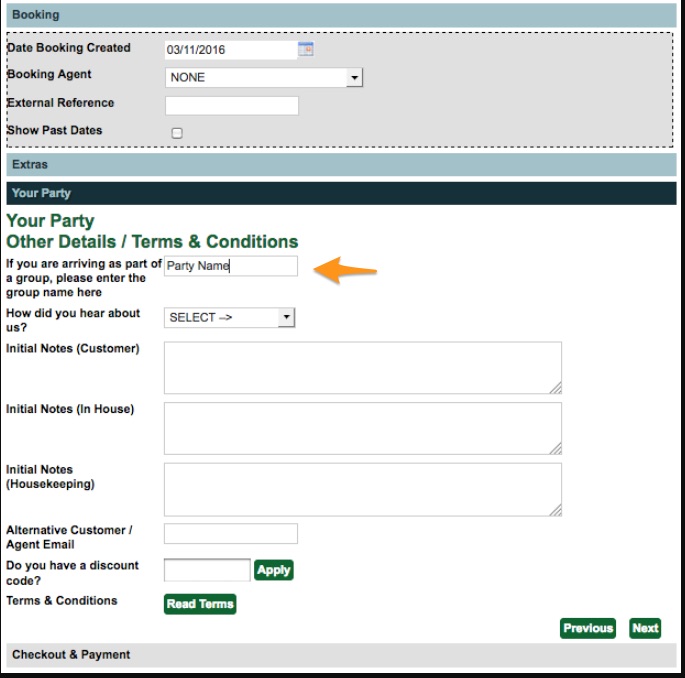 This question will only appear on Anytime Booking accounts marked as camping.
If you would like this enabled please contact support@anytimebooking.co.uk